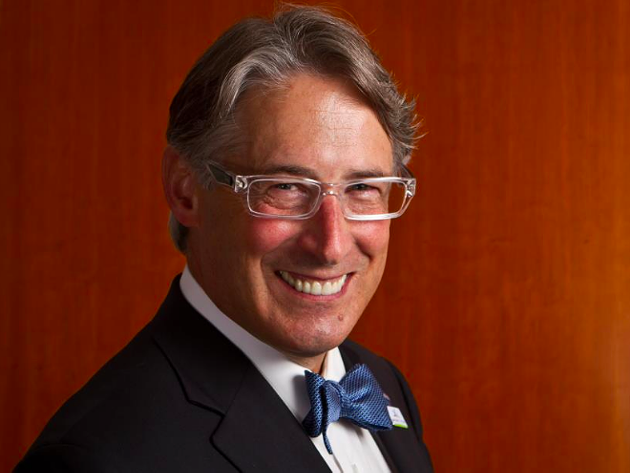 "Halifax just landed one hell of a city manager," says five-term Moncton councillor Pierre Boudreau. "It's going to be impossible to find another Jacques Dubé...Halifax has landed a jewel."
Dub City's former city manager was announced today as HRM's new chief administrative officer. Dubé replaces former CAO Richard Butts, who left city hall at the start of 2016 for a job with Clayton Developments.
"We had a strong list of candidates, both locally and nationally," mayor Mike Savage writes in a press release. "I think Jacques will help us strengthen our communities and drive economic growth for the Halifax region."

Dubé served as Moncton's city manager from 2009 until his resignation this past week. He's also a past president of Service New Brunswick, former deputy minister for economic development, trade policy and population growth for Bernard Lord's provincial government, and also served as chief of staff in Ottawa to regional minister Greg Thompson during Stephen Harper's reign. 

In contrast to the CAO he's replacing, several of his former colleagues had only positive things to say about their ex-employee. Boudreau and other councillors reached by The Coast, praised Dubé's instrumental role in getting Moncton's $107-million Downtown Centre complex off the ground. He also helped organize Moncton's U2 and AC/DC concerts on Magnetic Hill, as well as last summer's FIFA Women's World Cup games.
"This is an exciting time for the municipality and I'm honoured to assume a leadership role to help its continued progress," writes Dubé in today's HRM press release. "I'm confident Regional Council's strategic priorities will be delivered by working with staff and community partners."
Dubé's starting salary with HRM will be $270,000 per year—$64,000 less than Richard Butts was making upon his exit. But it's still a significant raise from the $200,000 a year Dubé was making back in Moncton.

Unlike his predecessor, it doesn't appear Dubé will be commuting to Halifax. CBC reports a "For Sale" sign recently went up in front of his New Brunswick home.

Dubé starts his new job on September 12.