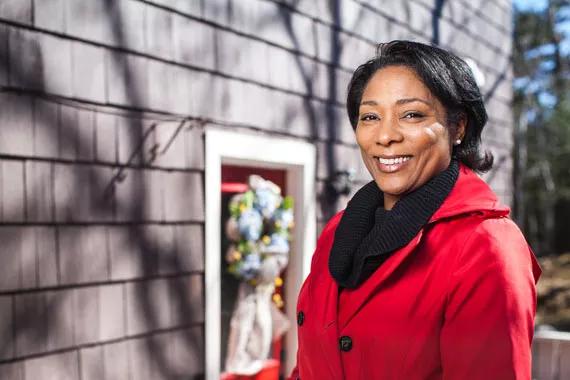 1. Consider various neighbourhoods beyond what you initially think you want. A 15- to 20-minute commute to work can save you thousands on a mortgage.
2. I can't stress how important it is to have a buyers' representative when you're purchasing your first home. A professional real estate agent guides you through the process and protects your interests. Many buyers mistakenly think they'll get a better price negotiating directly with the seller or the seller's agent. This is not true, and first-time buyers are at an extreme disadvantage without experience and knowledge of the process.
3. Buyers should remain pragmatic about their choices and try not to get too emotionally involved in the property.
4. Remain open to doing renovations and avoid looking at the shiny stuff in a house—stainless steel appliances, granite counters, backsplash. Seriously consider the potential that a house possesses. A little paint and a small bathroom reno will go a long way.
5. Don't overspend on your first home, but also expect to use most of what you've been approved for. Be prepared for closing costs and deed transfer tax.
Often buyers don't have nearly enough liquid cash for inspections, lawyers and deposits.
6. Hire qualified inspectors and ask your realtor which inspections should be included with your contract. A simple house inspection isn't enough anymore.
7. Expect your new home to have some deficiencies and be OK with that. Unless it's brand-new, there is no perfect home. If you are petrified to do repairs or maintenance, then you're not ready for home ownership.
8. Always consider what will appeal to the next owner. A two-bedroom condo is easier to sell than a two-bedroom house. A backyard may not be important to you, but it is a must to most buyers with children. Buyers plan to own their first home for a long time but often they sell within five years.
---
Kelli Tynes-Harrington
is an agent with Royal LePage who loves working with first-timers because "their enthusiasm and excitement for the future is contagious."
kellitynesharrington.com