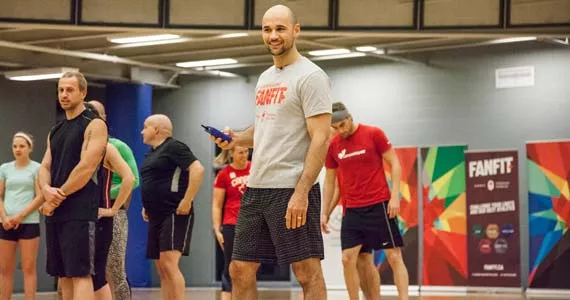 As told by Andrew Russell, President/Founder at FANFIT Challenge, MBA at SMUs Sobey School of Business
---
1. Speaking the language
I was a Political Science major in my undergrad, before spending six years with the national canoeing team. I didn't have a lot of traditional work experience outside of sport, nor an in-depth business acumen. This program channeled a drive and an ambition I had to do special things, and connected that with an understanding of how to do business. Without it I don't think I would have the skill set necessary to do a lot of the work I've done.
2. Analyze multiple dimensions of a business problem and opportunity
The Sobey School of Business MBA was a wonderful experience, and I really expanded my outlook and how I look at opportunities in business. I think there is something there for everyone. For me, just thinking about the way that you consider both opportunities and problems—I didn't really have that skill before I began the program.
3. Networked and shared ideas with so many awesome classmates, alumni and professors
In my first year of the MBA program, I had a desire to create a fitness event that brought Olympians and aspiring Olympians closer to the community through fitness. A person with the Shaw Group did a seminar with us, and I had gotten into the habit of chatting with as many of these positive speakers as possible. He invited myself and a number of other students to a Shaw Christmas party, and he connected me with local entrepreneur Robert Zed, who shared and got behind my idea. We ran a pilot in Halifax the following winter and it was positively received. That snowballed, and in year three we now have a Toronto event and an official affiliation with the Olympic Foundation and some great local and national partners.
4. Developed confidence
For an athlete that was transitioning—with a liberal arts degree and seven years away from university—the initial steps were really difficult. During my second term I hit my groove, and the following year I was elected president of the MBA society. During this period I also began working on FANFIT—I was working full-time and taking my MBA full-time for roughly three-quarters of this program.
5. Travelled and developed lasting memories with great students in both academic and social challenges through the MBA program
A big element of the program, which shouldn't be understated, is that it attracts fantastic talent and wonderful students. You are able to create a tight-knit class and alumni group that drives ambition, attitude and a positive class atmosphere.