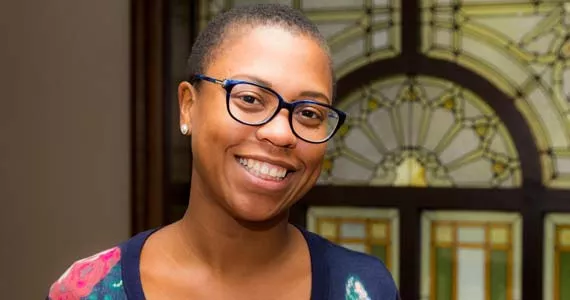 Jalana Lewis
I'm a Knowledge Lead for The Nova Scotia Home for Colored Children Restorative Inquiry
My experience at the Schulich School of Law was very positive—and very busy! There were a lot of opportunities for extracurricular activity, and opportunities to be a leader in extracurricular settings; at Dal they pushed you to be innovative and think of new things when it comes to extracurricular opportunities.
That was good for someone like me, who is very outgoing. Law school is tough, and the course-based work demands so much in terms of time and effort. I used the opportunities available outside of the classroom as positive reinforcement to get through the academic challenges.
My job is not one that requires a law degree, but it's a job that requires excellent research and writing skills (in which my degree was helpful), and now that I'm in the position I think the law degree is necessary—funny how that happens. Being at Dalhousie got me thinking about all the types of opportunities available to try and be innovative in my career; really thinking outside of the box.
This career is a good fit for me because it involves my community. I am a Black female from Nova Scotia, so I am passionate about the work, and directly connected to my work. It allows me to take the skills I learned in law school, but continually build on them in ways that I probably didn't even think possible. I'm someone who likes to always push the boundaries, and this job is great for me because it's not traditional!