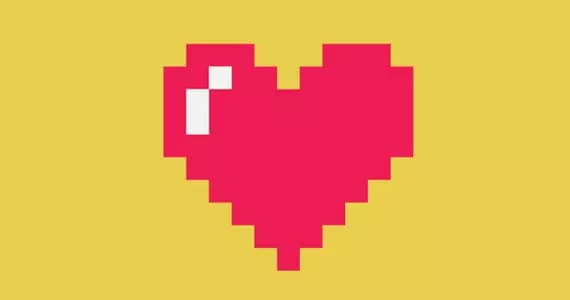 Valentine's Day is an extremely divisive holiday, but whether you're more inclined to stay home and pout or crush up and snort conversation hearts through a rolled-up love note, it's impossible to deny that the day brings up a crop of great events. Here's a little round-up of hot happenings this weekend, organized by relationship status.
For Couples
Valentine's Art + Wine
If you're an artsy-fartsy pair, Studio 21 Fine Art is hosting its third annual Valentine's Day event, an indulgent evening of sommelier-selected wines and selections of work by Studio 21's artists.
Friday, February 12, Studio 21 Fine Art, 1273 Hollis Street, $25, 6-8pm
Flamenco En Rouge
Treat your sweetheart to a picante paella dinner and some fancy footwork at Flamenco en Rouge.
Saturday, February 13, Dalhousie University Club, 6259 Alumni Crescent, $30, 7pm
Ariana Nasr Chante Edith Piaf
On Sunday at The Carleton, Songstress Ariana Nasr sings highlights from Edith Piaf's extensive catalogue to get you feeling tres amoureux.
Sunday, February 14, The Carleton, 1685 Argyle Street, $20, 7pm
For Singles
Winter Slow Dance
Fly solo on Friday night and sway and swoon wiith one of the CoHo's designated dance partners. Pick up a dance card to perfectly pair partners with slow jams. Proceeds will benefit the Queer Acts Theatre Festival.
Friday, February 12, The Company House, 2202 Gottingen Street, $10, 8pm
Limitless Love
If you're feeling a bit more adventurous and getting hella sweaty, Limitless Love at Reflections with Zora the Sultan, JAYHUBZ, Intersect and Party Wave doubles as a stop light party. Wear green if you're DTF, yellow if it's complicated and red if you're taken or just generally misanthropic.
Saturday, February 13, Reflections Cabaret, 5187 Salter Street, 10pm-3:30am
Speed Dating
The Stubborn Goat wants to play cupid, so they're opening their doors to forty singles for speed dating.
Sunday, February 14, The Stubborn Goat, 1579 Grafton Street, $40, 7pm
For Galentines/Palentines
Drag Me To The Past
Drag Me To The Past is bringing sexy back with performances by eight of Halifax's fave burlesque acts and drag kings and queens including Ben Dover, Stefan LeDude and Kay Licious.
Saturday, February 13, Menz & Mollyz, 2182 Gottingen Street, $10, 8:30-11pm
Pink Triangle Day Celebrate queer love in all its forms at Venus Envy with readings from Shannon Webb-Campbell, Cristina Raquel and Nolan Natasha Pike on Pink Triangle Day.
Sunday, February 14, Venus Envy, 1598 Barrington Street, 8pm
Galentine's Day High Tea Feeling fancy? Inspired by trips to the Gresham Hotel in Dublin and the Empress Hotel in Victoria, The Old Apothecary's high tea will be serving up finger sandwiches, scones, pastries, clotted cream and preserves for Galentine's Day.
Sunday, February 14, The Old Apothecary, 1549 Barrington Street, $52.43, 2pm
For full Valentine's Day event listings click here. Go forth and be mushy, Halifax.