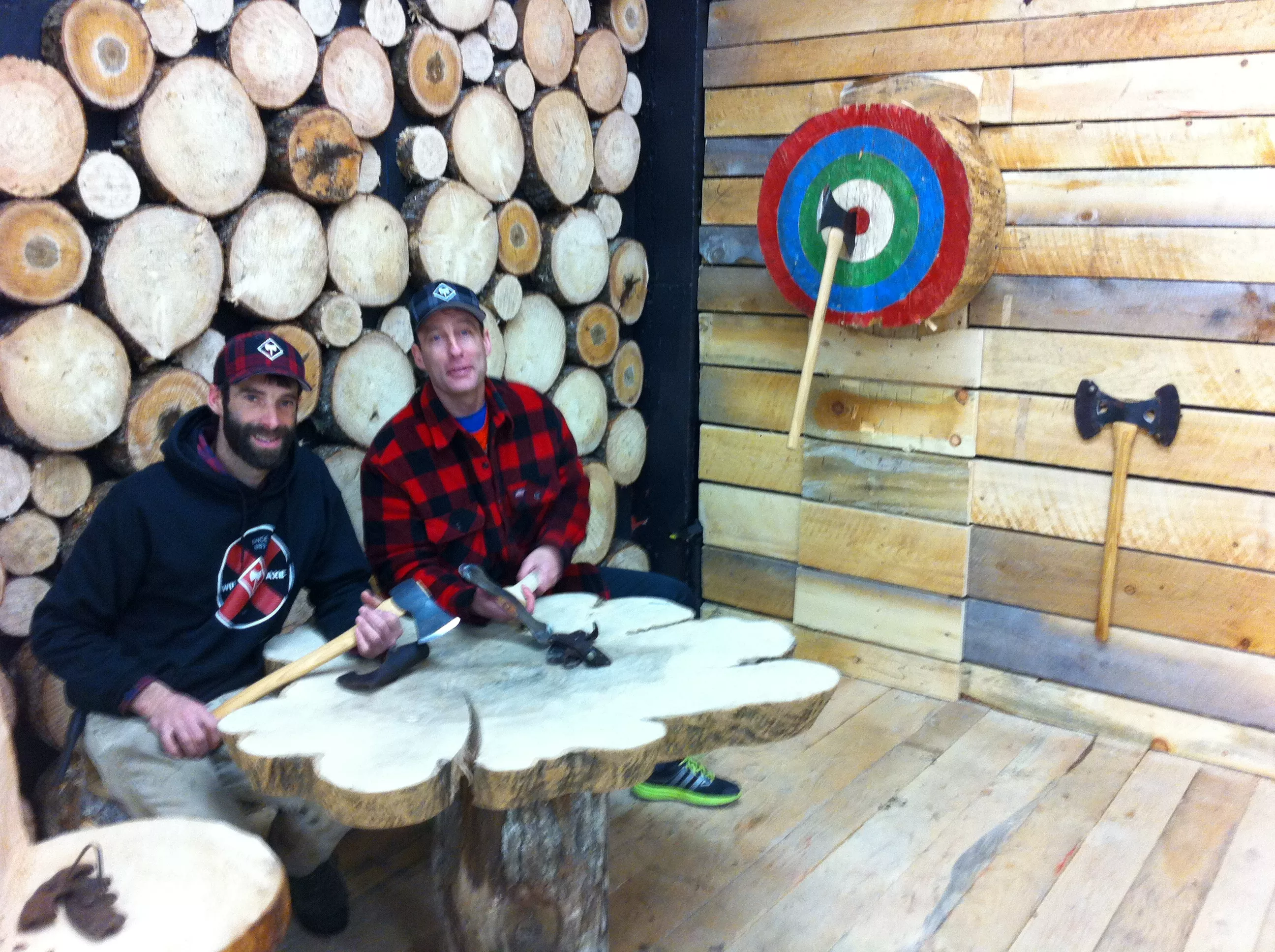 Darren Hudson hit the bullseye when he was delivering some Christmas gifts to a friend on Agricola Street back in December. As he exchanged season's greetings, the Barrington-based lumberjack (for real, he's a log-rolling champ and the man behind The Wild Axe Lumberjack AXEperience) mentioned casually that he was looking for a commercial space in Halifax. He wanted to open an axe throwing facility (think Toronto's popular hangout, BATL), preferably in the north end. It'd be a nod to his woodsy heritage and a space for people to socially and safely wield very sharp tools.
"How about that one?" his friend said, pointing across the street to 2710 Agricola, the former Metro Care & Share location.
"It was a miracle—the beauty moment of the whole inception of this," says Hudson of the accidental discovery of what will be the home of his sharpest idea yet— the Timber Lounge— come this spring.
"We are big time into the axe throwing culture, it's proven to be a hot commodity," he says. "Lumberjack sports have been around in Nova Scotia for over 100 years, but the axe throwing is the highlight."
Hudson's been travelling the world competing in lumberjack sports for the past 20 years and on top of running The Lumberjack AXEperience, he's behind both a colouring book and a clothing line inspired by lumberjack life. The Timber Lounge will be an extension of this passion, offering Haligonians both a space to take in lumberjack shows and competitions, but also to suit up in doeskin and throw down for themselves. Along with testing your precision (or rage-throwing, if that's more your style), you'll be able to have a drink, a snack and socialize with fellow lumberfolk.
"Axe throwing is great because it's for everybody," says Hudson. "Within just one evening someone can get exceptionally good at it. This year I've seen six people throw a bullseye on their first throw, it's such a gratifying feeling."
The Timber Lounge aims to be open for bookings in early spring.