When life gave Inkwell Modern Handmade Boutique (1658 Market Street) lemons, it made a batch of kick-ass lemonade, and then invited all of its friends to come drink it. That figurative lemonade is the HFX Pylon Club, a creative response to the recurring issue that the stationery and letterpress shop has faced during the construction of its soon-to-be neighbour, the Nova Centre—the annoying and inconvenient closure of Market Street.
"The only thing left to do was put a positive spin on it," says Samantha Shannon, Inkwell employee and artist behind Better Left Said hand-lettering and illustration. She and Inkwell owner Andrea Rahal officially kicked off the club last weekend, handing out special pins to shoppers who showed construction solidarity at their tax-free event, and quickly had 13 other businesses (like The Wooden Monkey, Biscuit General Store and The Old Apothecary) join in on the fun.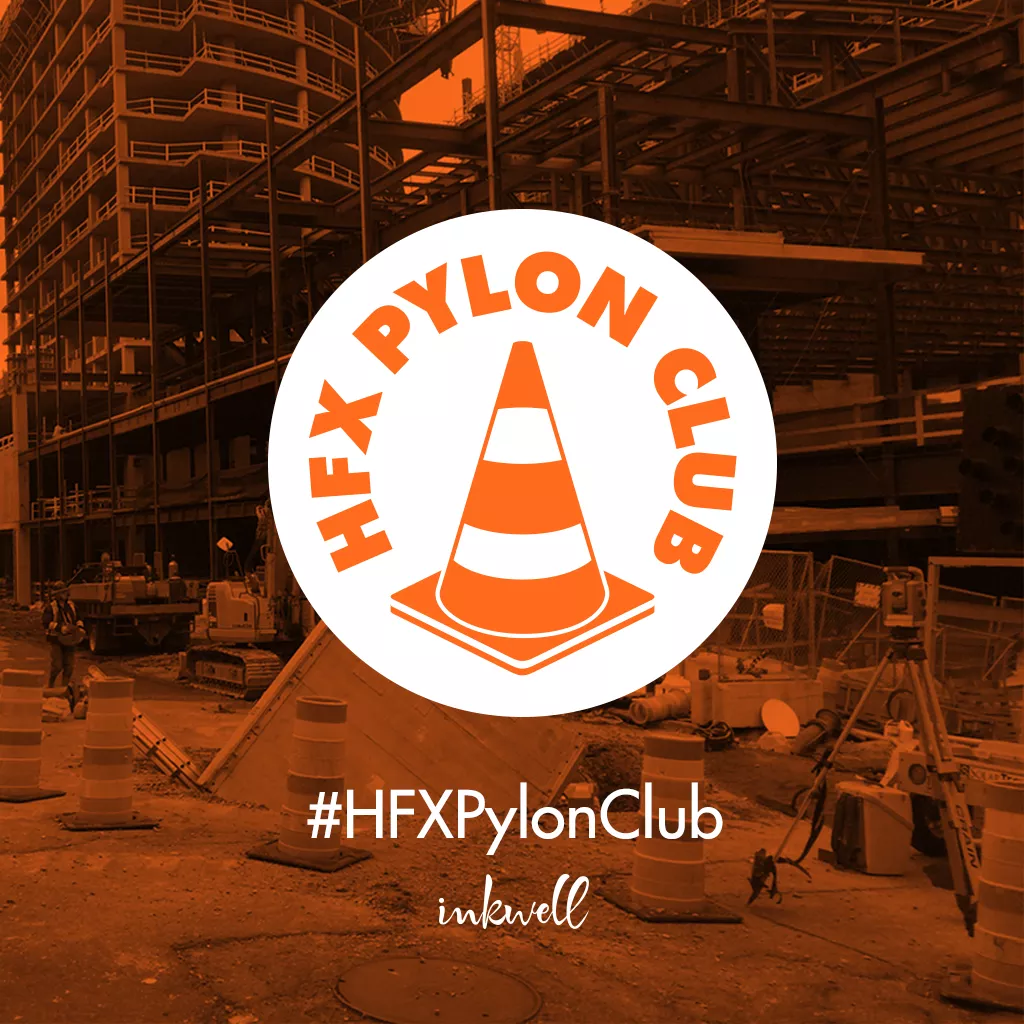 The club encourages shoppers to see past the fenced off, dug up pylon-littered blocks, like Market, promising deals and discounts (like 10 percent off at Inkwell) to shoppers who show a pin, or share the logo, tagged with #HFXPylonClub. Since launching the Club, the re-opening date for the block has been pushed up to the end of next weekend, but Shannon says it's important that people support the initiative through Christmas. "There are still battles to come, but it's refreshing to see the support from the community," she says. "There's not really an expiry date on this until the building opens." Find all of the HFX Pylon Club deals at downtownhalifax.ca/pylonclub.