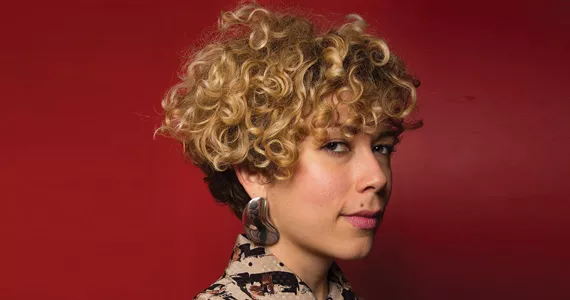 I have spent several weeks on a rollercoaster of feelings when it comes to fracking. First came relief, as the Nova Scotia review of hydraulic fracturing, led by David Wheeler, acknowledged the complete lack of social license for development of Nova Scotia's unconventional onshore resources. The panel's final report enshrined community consent as the only path forward for fracking in this province.
Then came elation, as our government recognized the high level of concern Nova Scotians have about fracking and announced a ban on the process—the ecstatic culmination of over four years of (unpaid) work that myself and my amazing colleagues and so many inspiring community leaders have dedicated to elevating the voice of the people on this issue.
Next, there was expected disappointment as industry hyperbole flooded our media outlets, declaring the collapse of Nova Scotia's economy because we'd rejected the risks of a shale gas industry that has never operated in Nova Scotia, and therefore never contributed to our economy in the first place.
Now there is confusion and frustration as those media outlets continue to bemoan the loss of non-existent jobs, and as government proposes drafty legislation that leaves too much unsaid.
Since when does the future of our province and the prosperity of our communities hinge on a single, volatile, extractive industry? I am in shock that our main media outlets seem to think Nova Scotians are so desperate and so gullible as to believe that all hope is lost because we've stood up for ourselves and demanded sustainable, visionary options for our economic future.
Let's give ourselves some respect. A new Nova Scotian economy, based on the principles of sustainability and local prosperity, is no dream. It is a present and growing reality.
Efficiency Nova Scotia, an award-winning institution and North America's first independent efficiency utility, has created over 1,200 jobs in this province in four years while reducing energy consumption by 5.5 percent. Somehow we never hear these numbers, and instead an entire election war was waged over whether this incredibly successful institution should continue to operate. Let's celebrate and protect what we've built, instead of buying into the airy-fairy claims of risky and unestablished industry.
Wind development companies that call Nova Scotia home have secured millions of dollars in contracts to build wind turbines and clean up our electricity supply. HRM's Solar City program was so successful that it had 10 times the amount of anticipated registrants in its first year. This innovative financing model that helps homeowners install solar thermal panels on their roofs and reduce electricity costs has now been made available to other Nova Scotia municipalities. The Fundy Ocean Research Centre for Energy is a centre of excellence on research into in-stream tidal energy and operates Canada's foremost test site for tidal energy technologies.
As with all energy production, renewable energy projects have impacts, both desired and undesired. But those impacts are measured against stabilized electricity prices, the growth of local economies and the shutting down of coal plants that pollute our communities and threaten our health. Let's open our eyes to the incredible and innovative path we are already treading, instead of slipping back into outdated ideas of prosperity.
These highlights are such a small fraction of the wealth of brilliant examples I could draw from to show how we Nova Scotians are investing in ourselves and in our homes to trace the future of our province. From value-added fisheries to sustainable agriculture to community-led forestry: We are generating these jobs now, we are seeing returns from these investments now and those returns are enriching our communities right here, right now.
So give me a break on the alarmist fracking propaganda. Government: give us legislation that encompasses fracking of all unconventional fuels, defines what hydraulic fracturing actually is, enshrines community consent and doesn't give a free pass for "testing and research."
Nova Scotians have had our say and we say leave it in the ground. We don't need to threaten our water to dig up the last dregs of non-renewable fossil fuels right now. We've got other things on the go, and we're working together to build an economy that works for us and on our terms.
---
Catherine Abreu is the energy coordinator of the Ecology Action Centre