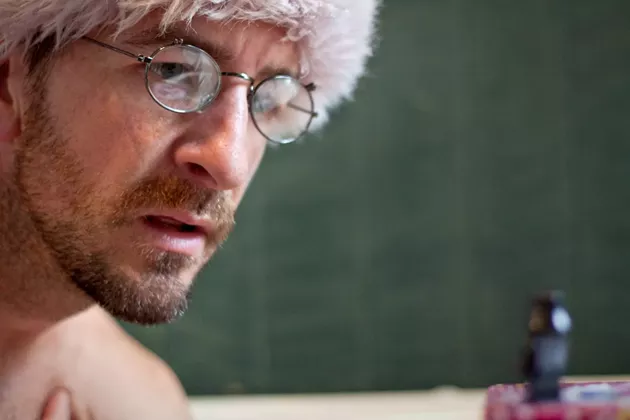 Hot ticket alert!
With "Ibsen Bites",
LunaSea Theatre
is revisiting the eclectic, immersive theatre experience template that they used in 2012's fabulous "Chekhov at Home". The evening includes six 15-minute theatre pieces that are built around the theme of exploring the life and work of 19th-century Norwegian playwright Henrik Johan Ibsen.
The evening is held in a gorgeous old Halifax home whose location is revealed upon ticket purchase. There are challenges to the space. Patrons are led in groups from room to room by "wood spirits" (members of the Xara Choral Theatre Ensemble who make beautiful music as they guide people) and it's a complicated dance, up stairs and down, weaving together as paths are crossed. Some of the rooms are small, but there's something very lovely about sharing theatre with friends and strangers in intimate spaces.
The six pieces, produced by a variety of local theatre companies, are very different. Some incorporate dance, movement and music. Knowledge of Ibsen is not required, but it's important to go knowing that you are not necessarily seeing pieces of Ibsen's work, but pieces that riff on his plays and their themes.
There is a pay bar, and a complimentary feast (truly a glorious spread) at intermission.
A delicious evening in so many ways.
LunaSea presents:
Sept 26th-28th
Short Theatre selections in an eccentric Halifax mansion, Please note, it is a private, heritage house and is not accessible, there are long staircases....
Venue: downtown Halifax, book tickets to find out address!!
Dates: Friday Sept 26 7pm
Saturday Sept 27 4pm AND 9pm
Closing: Sunday Sept 28 7pm
TICKETS: $30 regular, $20 students/seniors/artists
Tickets Available through EVENTBRITE:
http://www.eventbrite.ca/e/ibsen-bites-tickets-13139690167
INFO: 902-222-2404 or lunaseatheatrecompany@gmail.com