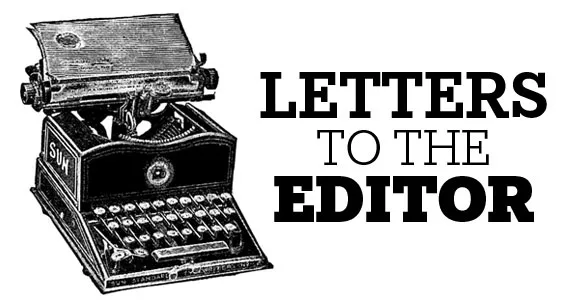 Redesign reaction
I really like your new format for The Coast. Please keep up the great articles that give great background on some of the political issues and other things that the local government seems to want to hide. The other daily paper in this area just doesn't give much depth to any of those stories like The Coast does.
This is probably the first time I have read the paper from cover to cover. Well done. —John Fennell, via email
---
Picked up The Coast today, happily as always, cause I love to read about all that is happening in the city, specifically the phonebook style entertainment listings, which for the record I really loved reading at my corner ice cream shop as my son devoured his ice cream. Yup, that was a nice tradition.
Now realized the edition is lighter—less paper, which is great. However there are no entertainment listings. Guess I'll need to access this info thru my phone instead of paper in front of my son who I was trying to show the joy of reading the paper to. Really did they take up that much space?! Disappointed! —Dawn Penny, via email
---
From the editor: If you think those ugly old listings were fun to read, Dawn, wait 'til you check out the new Sure Things entertainment listings. They start on page 18 this issue. When your son wonders why you're smiling so much, say it's because of something he did.
---
Blah bold
Phil Otto's feeble attempt at back-tracking on his intent with last month's "Be Bold" advertorial is too little too late (Q&A by Jacob Boon, The City, August 7). Once a rock is thrown, it cannot be unthrown. The politicians, restaurant keepers, real estate operators and even law offices have to live with the fact that they thumbed their collective nose at a segment of their client base. A segment that, while not members of the Heritage Trust, are nevertheless aghast when perfectly useful buildings, hallmarks of our unique history, are felled like trees in a forest, and dispatched to the nearest landfill. This segment most likely has taken note of these names and may very well find other sources where they can purchase the same or similar goods and services. Pretty dumb for a businessperson to let his good name be slung around as if by a school-yard bully who thinks he won't need his victim in later times. —Tony Edwards, via email
---
Inter section
In her letter (August 7), Rexanne Phillips writes, "It may be foolish to walk out into a crosswalk without looking, but it is not a criminal offense." Section 125(3) of the Motor Vehicle Act: "A pedestrian shall not leave a curb or other place of safety and walk or run into the path of a vehicle that is so closely approaching that it is impractical for the driver of the vehicle to stop." Under the law, clearly drivers and pedestrians have responsibilities to one another. —Richard Norman, via email
---
The reality is some drivers do not even stop for overhead flashing amber lights at crosswalks. Better to be a live chicken than a dead duck. —Harvey Freeman, via email