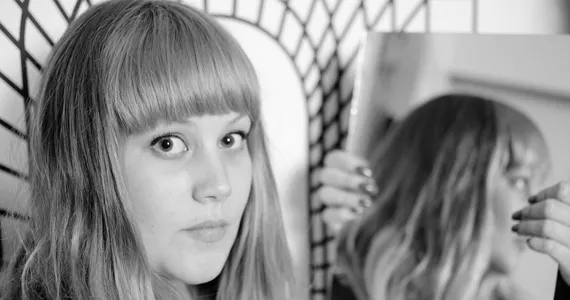 Like fellow OBEY act Julianna Barwick, Crystal Dorval (AKA White Poppy) trades in ethereal layers, guitars and vocals piled atop one another, emotional and cathartic, best heard in headphones or churches. The difference is Dorval records everything by herself–she's her own writer-editor. "I remember someone telling me something about painting once–a painting can technically continue going forever, with an abstract painting especially, it doesn't have a finish until you say that it's done," she says from her home on Vancouver Island. "I find it the same with that type of music that is really textured that doesn't have a straightforward structure. Sometimes I put in more than I think I might need, and I get a friend [Jordan Koop] to mix them for me, a second person on the songs. Sometimes during the recording process a song gets pretty muddy-sounding but during the mixing process it clarifies the song–refines."
Dorval has released multiple EPs as White Poppy, and her self-titled LP came out on LA's Not Not Fun Records last year. In March she toured mostly not-bars around Europe. "That was one aspect that I really liked– most of the spaces we played were alternative spaces that were focused on the music," she says."Sometimes when you play in a bar you end up being the background to a party people are having."
When she comes to Halifax it'll be solo, with "quite the robotics setup, an electronics sampler and loop pedals–it has more of a full-band sort of feel but just with one person." She's excited to be seeing the world because of her artwork, "to be able to travel by what you create."
---
Saturday, May 24 at 12:30pm
Bus Stop Theatre