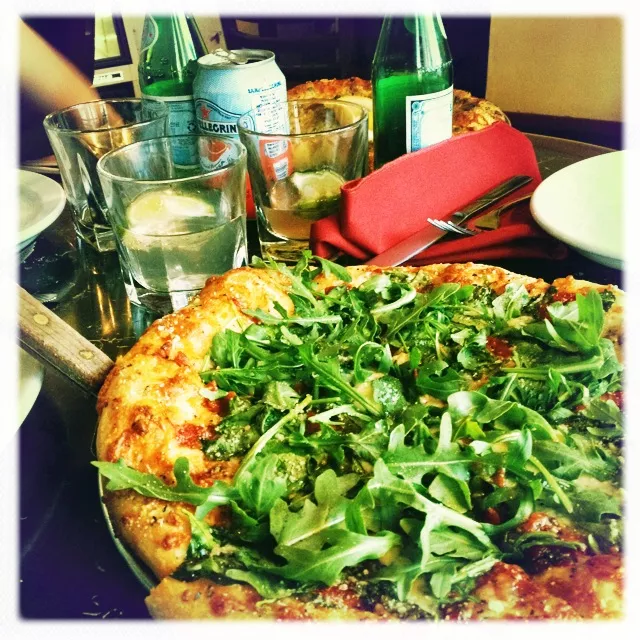 On Monday the news broke that Little Europe (5543 Young Street) was closing up shop in the Hydrostone, but before the mourning could begin its owner Boris Mirtchev reassured us, it's a good thing—its next door neighbour and veteran on the resto scene, Salvatore's Pizzaiolo Trattoria would be taking its place.
"It's a win-win for both of us. The challenge we really both had was small space," says Mirtchev, who also runs Hamachi Restaurant Group, which recently closed Brussels Restaurant & Brasserie as well. "It was the right timing, we need to focus on the Hamachi brands."
Sal's owner Chris Cuddihy says the desire to grow is anything but new. Though he's been seeking more space, and eyeing 5543 Young, for years, he first approached Mirtchev about six months ago. "It's more elbow room for everyone," he says. "We have nowhere for our drivers, a spot for them would be really good, and we make every thing from two countertops. Everything is overlapping each other."
After operating cozily for 19 years, the award-winning restaurant will more than double its space, allowing room for not just more seats, but for storage, kitchen prep (allowing for more eats), a dessert kitchen and perhaps a patio. "It's not that we want to double what we're doing, we want more room to do what we're doing," says Cuddihy. Between getting a liquor license earlier this year and this expansion, it's looking like 19 might be Salvatore's biggest year yet.
"People would say 'I wish there was booze,' 'I wish there was more available'," he says. "Well I've taken care of those two, and we'll see what comes up next."
Cuddihy, who took over the Little Europe space on Tuesday, hopes Salvatore's will stay open through most of the renovations.