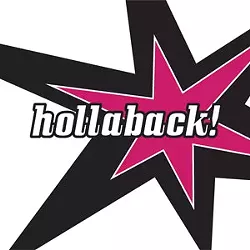 Thirty-two-year-old Rebecca Faria first learned the meaning of street harassment when she was about 10.
"I was walking down the street with my mom," she remembers, when someone leaned out of his car to call her mother a "Paki bitch."
Fast forward to 2011. Faria created Hollaback! HRM, a local website and Twitter account that form part of the global movement to end street harassment.
Last Friday, Faria gathered with Hollaback! site leaders from around the globe in New York City for a three-day retreat where the organization planned its next steps.
Hollaback! started in 2005 as a blog for women to post stories of creeps bothering them in New York. Today, it includes two phone apps and independent websites in over 60 cities around the world.
After such rapid-fire growth, says executive director Emily May, the online leaders needed to connect in person: "You've got to have people supporting you."
The retreat started off with a sold-out speakers' series, open to the public, attended by over 150 people.
What's next for Hollaback! here? While she has already presented at events like ConsentFest and Girls2013, Faria is hoping to work more with events like Take Back the Night.
This past year, it seems like women in Halifax are speaking louder about catcalling, yelling and other unwanted attention---including in The Coast's "Voice of the City" column. Hollaback! HRM posts accounts of harassment from all over the municipality, from high-schoolers in Dartmouth to university students in the south end.
Faria hopes Hollaback! can remind local women and LGBT folks that harassment isn't their fault: "It's important that people have a venue to share their stories, to reduce trauma and make bystanders more able to intervene."
Follow Hollaback! Halifax at @HollabackHRM or visit Halifax.iHollaback.ca.