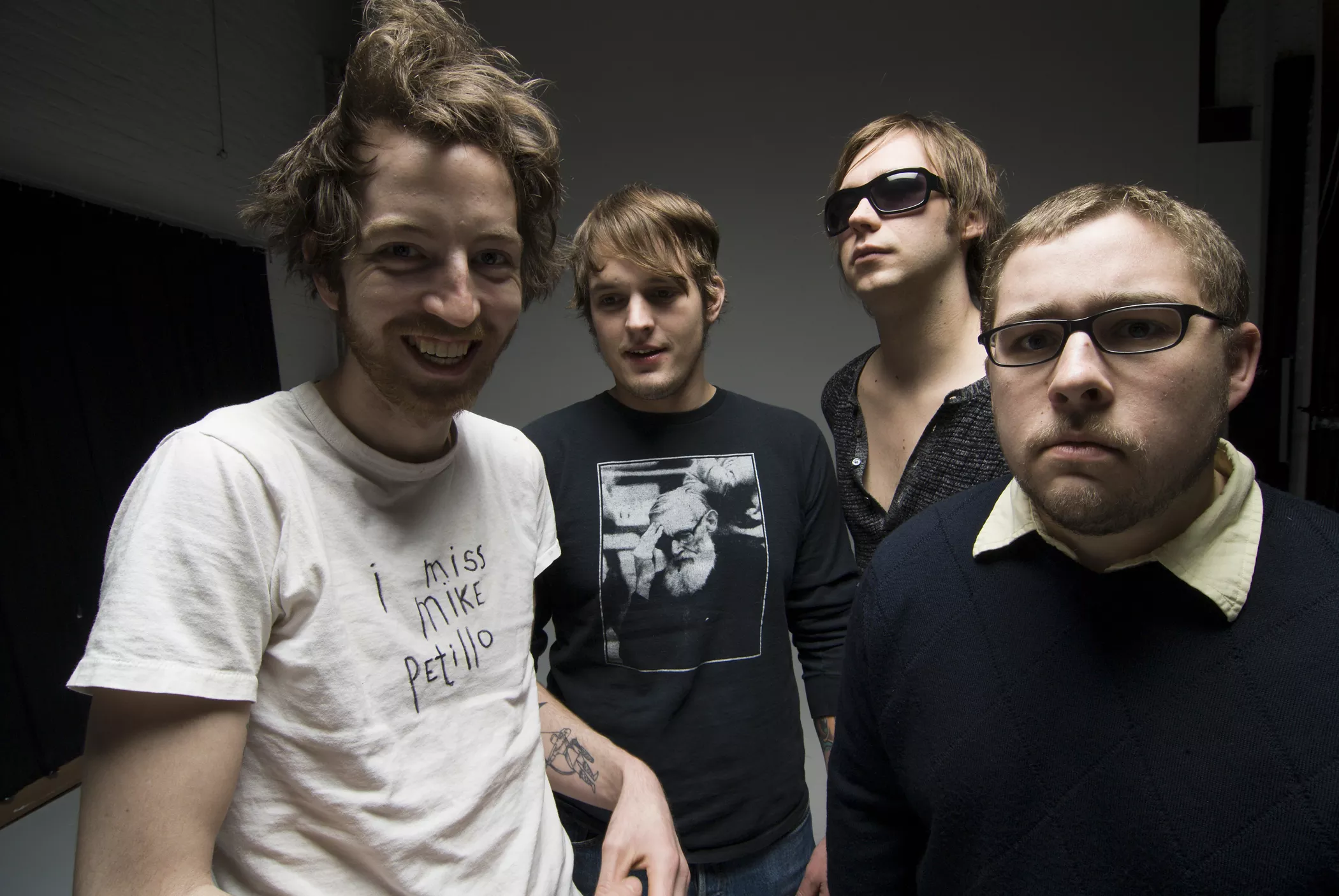 We're happy to bring you wonderful news from OBEY Convention VI headquarters—especially those who love boundary-pushing music and art. From June 6-9, OBEY comes back for its sixth year, bringing a varied selection of musicians and artists to artist-run and alternative spaces in the city for a thoughtfully curated festival.
OBEY has always been a great opportunity to discover new music and take advantage of the fact the festival brings a lot of artists to town who wouldn't normally make the trip without OBEY organizer Darcy Spidle's coaxing. Expect pop, hardcore, experimental, free-jazz, psych, garage music to flood the city, punctuated by art (both local and from away) that challenges and excites. A resonating building (Spidle says historic buildings will be turned into amplifiers)? A concert for plants? Pissed Jeans? Yes on all counts. Let's get weird.
Weekend passes are on sale now, individual tickets for select shows will be available when the full line-up and schedule is launched on April 18
Visit obeyconvention.com for more detail (new website launches today)
From OBEY:
"The OBEY Convention, Eastern Canada's only music and arts festival dedicated to the cultural outsider, is thrilled to return with an uncompromising sixth season. Some of the acts scheduled to perform include bizarre pop darling Mac DeMarco (Montreal), Sub Pop's hardcore punks Pissed Jeans (Philadelphia, PA ), the world's most supple free-jazz-punk drummer Chris Corsano (Boston, MA), power noise punisher Pete Swanson (New York, NY), ghost and song conjurer Grouper (Astoria, OR), psychedelic dream brothers Tonstartssbandht (New York, NY/Montreal, QC), neo-classical drone composer Kyle Bobby Dunn (Toronto, ON), deep-lunged jammers PC Worship (Brooklyn, NY), indie progers Each Other (Montreal, QC), classic rawk weirdoes Babysitter (Victoria, BC), cartoon psych outfit The Ketamines (Toronto, ON), and Halifax's very own road warrior party duo Cousins.
Besides music, look forward to parasitic art installations by James Gauvreau at the main events, an outdoor "Music for Plants" experience by Lindsay Dobbin and friends, experimental video screenings at the library, an art opening by Mitchell Wiebe, a resonating building, and plenty more."
Here's a list, it's not comprehensive, but we'll be updating:
Mac DeMarco
Pissed Jeans
Chris Corsano
Pete Swanson
Grouper
Tonstartssbandht
Kyle Bobby Dunn
PC Worship
Each Other
Babysitter
The Ketamines
Andy Boay
High Rise II
Cousins
Mitchell Wiebe
James Gauvreau
Organ Magic
Walrus
Heaven for Real
Torso
Norman Adams
Arthur Bull
Ahna
Worker
Lisa Lipton
Yellow Teeth
Party In My Head
Naza
Lindsay Dobbin
Stelliform
Chief Thundercloud
D/A A/D
Paradise
Heather Rappard
Kate Walchuk
Miriam Moren
Jodi Zinner
Daniel Joyce
Katie Hernandez
Sheryl Haws
William Robinson
Stacey Ho