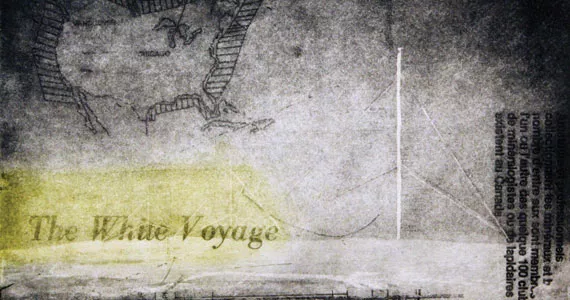 The Holiday Toast has been a treasured tradition in Halifax's arts community for the last 10 years or so, but this time they are switching things up.
In past years, the night---put on jointly by the Khyber, Centre for Art Tapes and Eyelevel Gallery---was happy, but hectic. It featured heated bidding wars over art, raffles, live music and even the odd appearance by a rotund, bearded man donning red and white. According to artist and co-organizer Kate Walchuk, there'll be raffle prizes and a visit from the jolly man this year, but the auction's been nixed.
"Eyelevel's having their own auction and it's hard to hit up the community twice for goods," says Walchuk of Friday's event. "So we decided to have a really chill event where we drink, dance, and give toasts---a celebration saying thanks to volunteers and people involved with the Khyber over the year."
In addition to an art auction (early bird bidding at elgsilverandgold.wordpress.com), Saturday's Silver & Gold will have raffle prizes from local businesses while jane's on the common will cater, ensuring lots of delicious and decadent treats.
It's the second time since 2008 that Eyelevel's hosting this festively kitschy happening. To support programming, the gallery has a yearly fundraising goal and needs to raise $9,000 by March. "This is our big fundraiser to try and wrap things up," says fundraising chair Melanie Colosimo.
That's not to imply the Khyber and CFAT don't need financial support. CFAT's communications coordinator Kristen Atkins admits that, as a non-profit, they're always looking to raise money. Khyber director Dan Joyce indicates they do significant fundraising throughout the year as their operating grants "barely cover the basics."
Still, they want this particularly easygoing affair (for which they're opening up the beloved first-floor bar) to put community first and their organizations second.
"Christmastime fundraising can be pretty competitive, and at the same time it's supposed to be a time where people come together and relax," says Atkins. "So finding that balance is important and that's why I think our event this year is geared toward socializing and creating relationships."
Colosimo agrees fundraising isn't everything. "Some people are away and come back at this time. It's a good way to get back together and generate creative discourse."
Joyce actually pinpoints the transient nature of Halifax's arts scene as one reason why it's so financially unstable. "People develop here as artists and then leave. There is not much of a support system to help our artists stay to become professionals. I think there are lots of opportunities here. More people just need to stick around and help create that support system."
"There are definitely people supporting artist-run centres in terms of event attendance," Walchuk adds. "The only problem is students and artists are notorious for not having much money. So it's difficult figuring out where that kind of patronage will come from."
With a two-dollar cover, Holiday Toast is pointedly inclusive. So get dolled up (Walchuk suggests 1940s garb) and ready to toast and be toasted in salute to those keeping the arts community alive. And if you enjoy building your art collection, glitz yourself up on Saturday and head to Gallery 2053 for good times. Giving back's gold.
Silver & Gold, Saturday, December 10, 7pm, Gallery 2053 2053 Gottingen Street, $7 w/food donation/$10