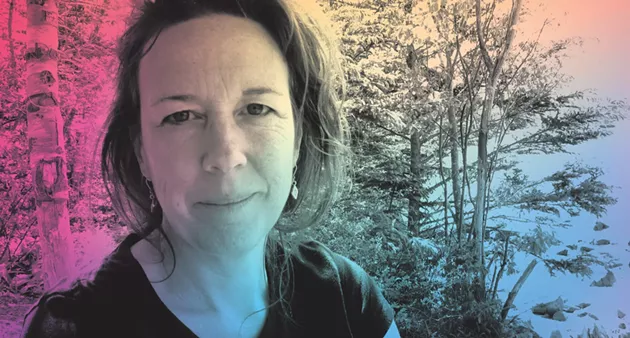 Editor's Note: Each day from December 1 -21, Halifax' poet laureate Sue Goyette will write a new poem to share with the city on The Coast's website and social media. "If I need this, I bet other people need this," she told us on day one—and we think she's right. In a year that's felt like a months-long dusk, this will be some light we can carry forward, together, until the days begin to grow again.
Here is her poem for December 2:
Choreographer Ohad Naharin says if we strengthen our engine then what is heavy can feel much lighter. Then he says: let's quake so I quake because these days feel substantial or maybe I feel worn; the COVID combo. I miss you. I miss the crowd of you, the eloquence of how we move together, the collaboration of motion: the pause, the pivot, the holding a door when we are close. How we inlet around the slow wade of someone texting. How we stream. Listen to the echo of the quake, Ohad says, it's the source for amplifying your movement. Can you hear me listening to the memory of you all crammed and heading home, the best river on a sidewalk? He says: when we dance we shouldn't look at our reflections—we should look at the world. This, at the last border of the day, when light supports the looking. I'm tired of seeing me when all I want is to be part of the current. Now bring to your groove the fire, he says. Or be the fire for your groove. I have no idea. But let's quake.
---
Come back here daily for a new poem from Goyette.