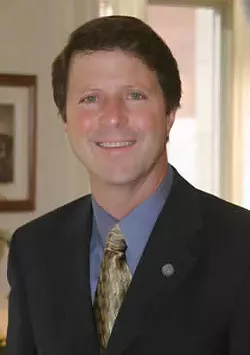 Mayor Peter Kelly knew that the CAO's office was funnelling money through Metro Centre to Power Promotions, a city document shows. But Kelly did not alert the full city council of the improper practice, and did not speak publicly of the matter for the next seven months.
The document is a July 21, 2010 letter from then-acting CAO Wayne Anstey to Harold MacKay, president of Power Promotions.
"As per the meeting this morning between the Mayor and I representing HRM and you and Edgar, I hereby authorize the release by Metro Centre Limited of an amount of $400,000 to Power Promotional Events, Inc., in two installments of $200,000 each..." reads the letter. Edgar is Edgar Goguin, the president of Arrow Construction; Goguin provided private financing for Power Promotion's 2009 Paul McCartney show.
The letter goes on to spell out the exact terms of the improper loans to Power Promotions (see the letter at thecoast.ca/bites).
As of press time Wednesday, Kelly has not returned repeated phone calls from The Coast requesting comment.
But some councillors are calling for Kelly to resign. "I think he should step down," said Debbie Hum Wednesday morning.
"The mayor's wearing this," said Sue Uteck Tuesday night. "I told him he picks rotten concerts... he knew about this, he was there. Absolutely he should resign."
For The Coast's complete coverage of the Common concert financing scandal, click here.