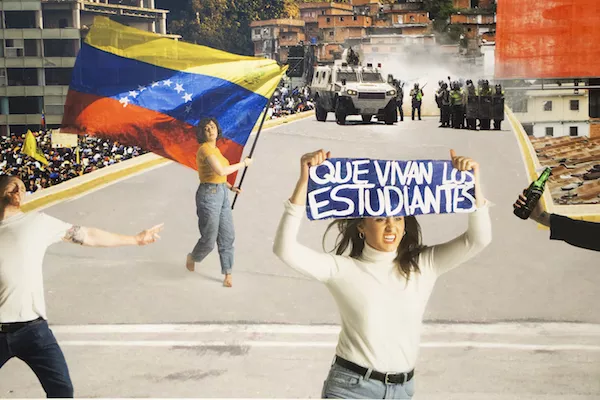 S
even emerging Venezuelan diaspora artists are bringing their art to Halifax this week. Their pieces touch on themes of loss and memory as a result of being disp laced from their birthplace. The exhibition,
Memorial: Work by Venezuelan Diaspora Artists
, opens at the Khyber Centre for the Arts on Jan. 16 and runs until Feb. 15.
NSCAD University graduate Camila Salcedo is the curator for the exhibit. Most of the pieces use a form of new media like photography, video and virtual reality. Within the theme of loss and memory, each artist works with a topic—like family lineage and history or news and grandparents.
"I thought it would be great to put together an exhibition that we could all come together in and be in community and talk about these issues together," Salcedo says.
Her piece is a video where she uses a mix of drawings made in SketchUp, found YouTube videos and found 360 degree photos. Her video reflects on how the Venezuelan government banned Google Street View in the country, blocking a method she could have used to "travel" back to Venezuela.
Salcedo says the goal is to be non-partisan and not outwardly political with their work.
"I want folks to think about the humanitarian crisis that's happening right now and to just make a space for people of the diaspora," she says.
The exhibit also features work from Ana Luisa Bernardez Notz, denirée isabel, Sebastián Rodríguez y Vasti, Alejandro Rizzo, Cecilia Salcedo and Andrea Dudier, who is currently living and making within the context of Argentina.
See
Memorial: Work by Venezuelan Diaspora Artists
at the Khyber until Feb 15. An artist's talk introduces the works on Jan 16 while a food and music gathering lights up the space (and exhibit) on Feb 18.