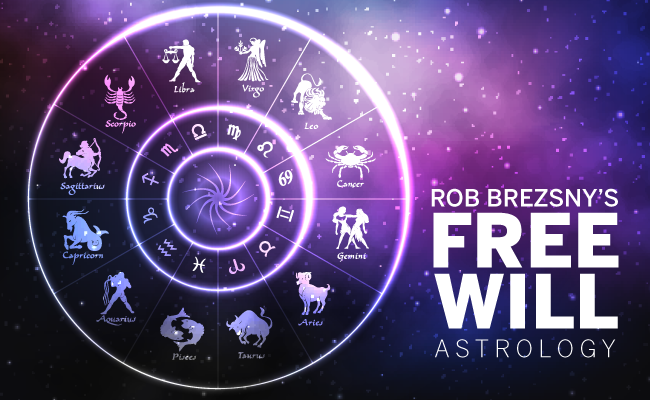 HAPPY BIRTHDAY TAURUS
(Apr 20-May 20)

I invite you to explore the frontiers of what's possible for you to experience and accomplish. One exercise that might help: Visualize specific future adventures that excite you. Examples? Picture yourself parasailing over the Mediterranean Sea near Barcelona, or working to help endangered sea turtles in Costa Rica or giving a speech to a crowded auditorium on a subject you will someday be an expert in. The more specific your fantasies, the better. Your homework is to generate at least five of these visions.
THIS WEEK's BIRTHDAYS: Ross Burns, Lulu Healy, Martha Irving, Iain K. MacLeod, David Moore, Matt Semansky, Jacqueline Warwick
Send your birthday wishes to bday@thecoast.ca.
---
GEMINI
(May 21-June 20)

"We must choose between the pain of having to transcend oppressive circumstances, or the pain of perpetual unfulfillment within those oppressive circumstances," writes mental health strategist Paul John Moscatello. We must opt for "the pain of growth or the pain of decay," he continues. We must either "embrace the tribulations of realizing our potential, or consent to the slow suicide in complacency." That's a bit melodramatic, in my opinion. Most of us do both; we may be successful for awhile in transcending oppressive circumstances, but then temporarily lapse back into the pain of unfulfillment. However, there are times when it makes sense to think melodramatically. And I believe now is one of those times for you. In the coming weeks, I hope you will set in motion plans to transcend at least 30 percent of your oppressive circumstances.
---
CANCER
(Jun 21-Jul 22)