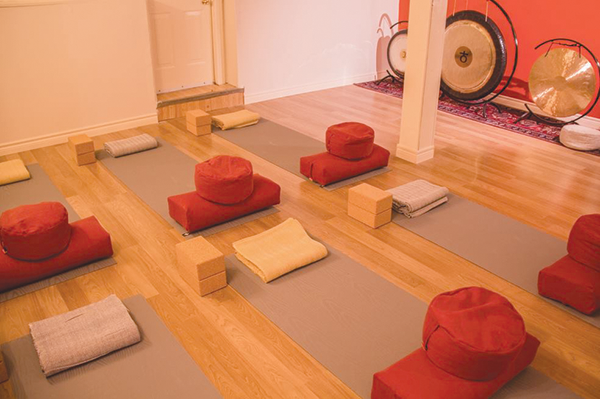 When Taylor Alexandra first started practicing yoga, it was a solo journey—a coping mechanism that allowed her to connect with herself in a way she'd never experienced. It wasn't until years later that she finally brought her practice into a studio setting, testing out a class at downtown Halifax's Shanti Yoga for no other reason than "Why not?"
"When I was going through difficult times and barriers, they weren't as difficult when I was practicing with others. I found more resilience then I had otherwise. It was progress in a different way," she says. "I learned through that I wanted to be able to share that with others. I knew what I was getting in the studio I could increase 10-fold by doing training."
Now, with eight years of practice behind her, and training in kundalini yoga, she's opening her own space—Primordial Yoga (3323 Agricola Street)—an intimate setting for folks to feel the power of strength in numbers. Its aim is to be more of a "healing centre" than a yoga studio, with classes catering to groups of five or six, says Alexandra. "I really wanted to have a client-focused, small-group approach to how I offer yoga because it is very intense and can be intimidating for a newcomer coming into a class of 30 people." Primordial will offer classes in nidra, kundalini and hatha yoga—as well as a gentle, trauma-informed hatha—and gong bathing.
Find Primordial's entire April schedule, and prices for both drop-ins and members, at primordial.life. —AS