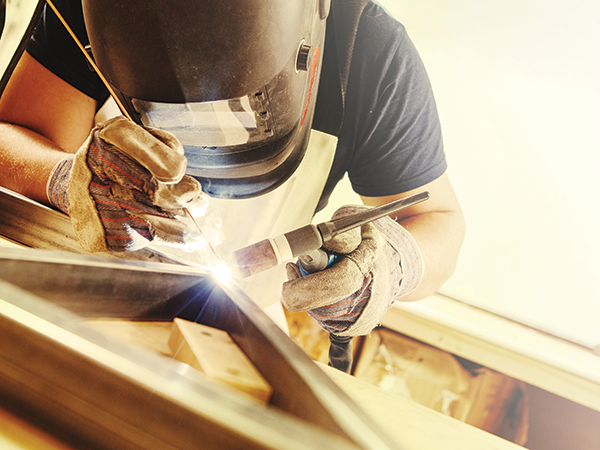 Entering the New Year with holiday credit card debt and the next round of student-loan payments, we couldn't have expected the good news about the current employment increase in Canada. While experts were only expecting the economy to grow by 5,000 jobs in January, the latest numbers from Statistics Canada say it actually gained 66,800 jobs (that number's not a typo). Even better news is the increase was led by a huge number of young people getting jobs.
But those cheery stats don't answer the most important question for those of us thinking about our careers: Who's going to be hiring today and in the future?
The answer can help you make the right decision, whether you've just entered the college world and are wondering if you've made the right choice in degrees, are considering going back to school or just aren't liking your current job path.
Randstad, the international staffing company, puts out an annual report on the Canadian labour market. Here are the top 15 careers highlighted for 2019. They cover a lot of ground, so there's bound to be something that sparks your interests.
1. Sales Associate
This position has risen to the number one spot as modern-day shoppers are craving human contact. Technology's inroads make it more important than ever for customers to reach outgoing personalities, so if you're one of the few bright and shining faces, this job is for you.
Pays $14.50-$18 an hour
2. Administrative Assistant
Entrepreneurs and CEOs would be nothing without the neck that holds up the head. Admin assistants used to do the hard work behind the scenes, but now they're increasingly seen as the star of the show. The more specialized the task, like accounting and bookkeeping, the higher the demand.
Pays $35,000 annually or $16-$25 an hour
3. Driver
Do you have a commercial vehicle driver's license or have been considering a certification to operate forklifts? Drivers of all kinds are in high demand in Canada. Who wouldn't like a little alone time on the open road?
Pays $70,000 annually or $17-$21 an hour
4. Developer
We can't help but be fascinated by technology. The more we get, the more we want. So it's no surprise that industry needs more developer brains to pump out the apps and code. The tech sector is the fastest growing in Canada, and we doubt it's going to fall anytime soon.
Pays $100,000-$120,000 annually
5. Receptionist
Are you an outgoing techy? Receptionists have upgraded their role from "first face you see when you walk in" to "ultimate knowledge on basic tech skills and computers." If you have both, you're set.
Pays $15-$16 per hour
6. Cashier
We thought cashier jobs would be wiped by self-checkouts, but here it is, on the top 15 list according to Randstad. Once again, we love human contact and a little personality to add to our daily experiences. It's an easy market to get into if you need a side-gig or full-time one.
Pays $33,000-$37,500 annually
7. General Labourer
Raise your hand if you're a jack-of-all-trades! We all love to keep our jobs interesting, and bouncing from one fill-in to the next as a general labourer may be just what you need to spice up your life. One day you can be a cleaner, and the other you could be a loader. Who knows what'll come next?
Pays $15-$18.70 per hour
8. Project Manager
Project management jobs are more specific as to the type of degree or qualification you need. It could be exactly the position for you if you don't know which field to enter with your outstanding degree. From IT to Engineering to Marketing, the positions are open for those who like to juggle complex projects and people.
Pays $70,000-$80,000 annually
9. Account Manager
Account managers are really the social butterflies from high school who went on to pursue a degree in "client happiness." Between balancing the nee ds of current clients and finding future ones, this job requires putting out a lot of energy. Do you have the extroverted energy it takes?
Pays $45,000-$47,000 annually
10. Welder
This is a new addition to the list. The market is in desperate need of skilled trade workers. It's predicted that the need will only go up, so whether this is in the cards for you this year or within the next five, welding as a career path will be waiting.
Pays $20-$37.50 per hour
11. Accountant
Money makes the world go round, and we're always in need of those who know how to handle it. Almost nobody likes to go through the hassle of doing their taxes, but if you're one of those few who do, then accounting may be the path for you.
Pays $65,000-$80,000 annually
12. Registered Nurse
It should come as no surprise, as Canada has a lopsided amount of aging boomers. We need to take care of our elderly population, and the health care system is currently very understaffed. If you're the caring type, they need you.
Pays $37.51-$44.47 per hour
13. Electrical Engineer
Most jobs today require you to be people-focused or technology-focused, and electrical engineers are no exception. The world needs techies who understand everything from designing a building's power plan, to telecommunications, to working in the energy sector.
Pays $33-$100 per hour
14. HR Manager
As Canada's unemployment rate drops, the importance of the HR function has risen. HR managers keep the talent flowing into the right positions and need to know how to find proper work for others.
Pays $68,715-$73,385 annually
15. Merchandiser
Do you have an eye for design and product placement? With online shopping dominating the market, retailers are looking for employees who know how to keep customers coming back.
Pays $25,040 annually