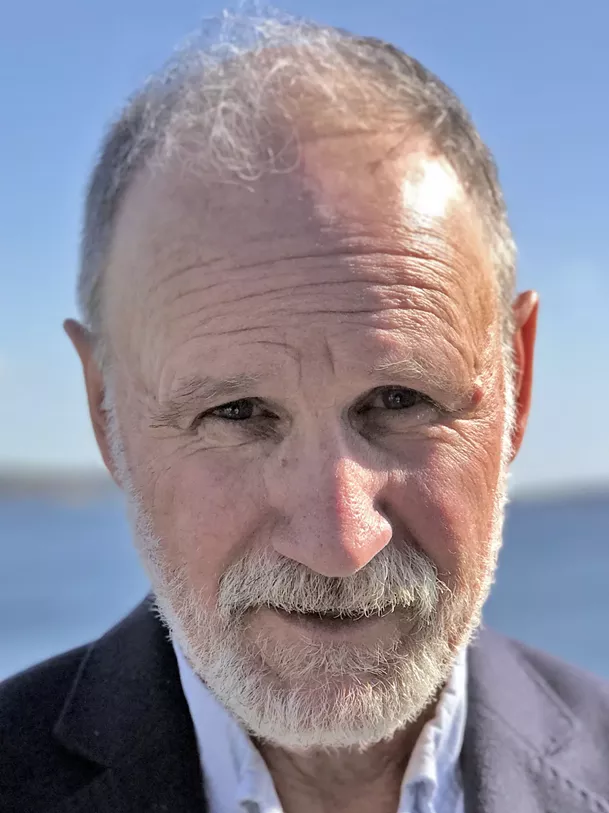 Last month in The Coast I read again, with dismay,
another opinion piece
that concluded that, while Halifax is certainly a pretty little city by the sea, it's not the city of opportunity that Toronto is.
While this negative type of opinion piece is fairly common, what was unusual was the statement that our Joseph Howe had "lost" the famous duel in Point Pleasant Park, held in 1840 near the Martello Tower.
I would respectfully argue that the author,
Mr.
Ted Fraser, is wrong about both his conclusions.
First, a bit about Joseph Howe. In a famous trial held in Halifax in 1835, Howe won
freedom
of the press, still enjoyed here some 183 years later! He had published an opinion piece about government corruption and was charged with seditious libel by the non-elected power structure of the day. At that time,
truth
was not a defence to these charges. After a spectacular trial, held in what is now the library at Province House, the jury acquitted him. Five years later, the son of the judge who presided over the libel trial challenged him to the famous duel. Howe let the man take his shot first, which missed. Then Howe, known to be possessed with a deadly aim, raised his pistol and fired harmlessly into the air. Far from losing the duel, Howe's actions gave him the right to refuse future challenges. Without the continuous threat of duels from members of the Nova Scotian ruling class of the day, Howe was eventually able to achieve a full transition to responsible government and the first peaceful transition to democracy in the history of the world.
Now, about Toronto
being
the place to go over Halifax, this is also completely untrue by many measures. The first is that people in Toronto actually make significantly less money than those in Halifax. Median family income in Halifax in 2016 was $85,940. In Toronto, it's only $78,373. As for job opportunities, the unemployment rate this past June in Toronto was 6.3
percent
. It was lower in Halifax, at six
percent
.
Another big stake in the heart of the idea of moving to Toronto is the cost of housing. As of April
2018
the average house in Toronto costs $766,000. In Halifax, way lower at $316,000. The combination of lower family income and higher housing prices is highly detrimental to the Toronto city choice. Based on CMHC guidelines of no more than 30
percent
of family income spent on mortgages, the median income family in Halifax can afford a $430,000 mortgage combined with the compulsory
20-percent
down payment, allowing the purchase of an awesome house in the $538,000 range. In Toronto, the median family income only supports a mortgage of $390,000, suggesting a maximum house purchase of only $487,500.
These averages, however, in no way reflect the current actual dismal housing choices in Toronto as compared to Halifax. Right now, in the north end, a family could easily buy a house in move-in condition for around $400,000. This house would be less than a 10-minute bus ride from downtown Halifax, the universities and the hospital district. In Toronto, a similar size and quality of
house
, within the same walkable distance to the downtown, could easily cost well in excess of $2 million. Torontonians have Canada's longest commute time at 36 minutes; in
Halifax
it's only 24 minutes. Again the raw numbers disguise the reality. The 36-minute commute from downtown will often land you at a dodgy '60s apartment building in Toronto, while in Halifax a 24-minute commute easily lands you in a rural paradise of trees with lakes to swim in.
In conclusion, my advice to
Mr.
Fraser
is finish
your studies and move back to Halifax as soon as you can! You will make more money and you can easily buy an awesome house with a much shorter commute. Quite simply, the quality of life in Halifax for the average citizen is far superior to that in Toronto. As Joel Plaskett most famously wrote in his song, "There's a reason why I love this town." Compared to Toronto, there are lots of reasons!
———

Voice of the City is a platform for any and all Halifax individuals to share their diverse opinions and writings. The Coast does not necessarily endorse the views of those published. Our editors reserve the right to alter submissions for clarity, length, content and style. Want to appear in this section? Submissions can be sent to voice@thecoast.ca.