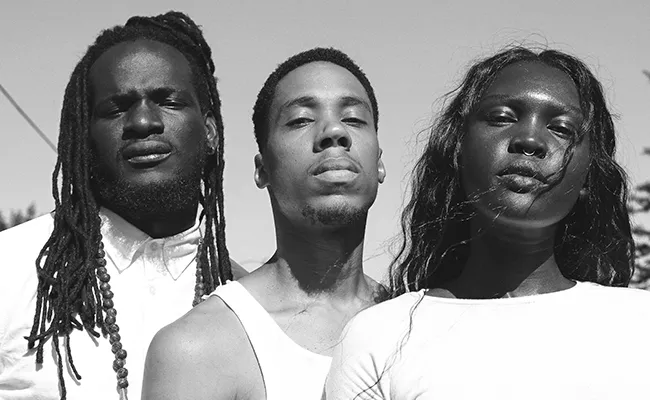 Fri Sep 7, 9pm; Sat Sep 8, 4pm; Sun Sep 9, 2:30pm
The Bus Stop Theatre 2203 Gottingen Street, $10/$7
"This show talks about things you don't talk about in public," says Natasha Adiyana Morris. In addition to writing and directing The Negroes Are Congregating, she is the founder and director of Piece of Mine Arts, a Toronto-based organization that fosters new work from Black artists.
Halifax is the third stop on a four-city tour that brought the show to Memphis and Toronto, followed by a run at the Atlanta Black Theatre Festival in October. The performers Angaer Arop, David Delisca and Dennis W. Langley explore what it's like to be Black in Canada through a series of spoken word poems and monologues.
"We're in Halifax specifically for a reason," says Morris. "I wanted to come to Halifax in order to reach out and hear an African Nova Scotian perspective, to stretch the narrative beyond Toronto of what being Black in Canada looks and feels like."
In talk-back sessions following the performances, the group engages in dialogue with the audience to address some of the difficult topics the play tackles. "It's necessary to have an open and safe space like this where we can share creatively and dive into these issues together," says Langley. "A lot of these conversations are ones you'd have around your kitchen table, or in your bedroom, and we're bringing them to the stage and giving everybody the experience."
But more than creating a safe space, Delisca adds, they want to create a space that challenges the audience and their perception of what racism looks like. "For growth to happen there has to be a challenge," he says.
"Once you come into the theatre," says Langley, "it's everyone's experience."