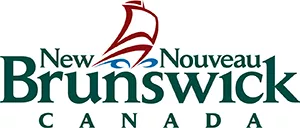 You've probably been wondering W.T.F. or "Where's The Fun" in New Brunswick? And we're here to do the ground work for you. Let's complete your weekend itinerary with a main course of bluegrass banjo, a dash of wicked bear safari, with a side of W.T.F. (Where's The Fun) along the Acadian coastal drive.
Could you find festivities closer to Halifax? Probably. But no one does eccentric and fun like New Brunswick. Get out of your funk, leave the HRM for a weekend, and why not get a little weird?
Leave without a trace and come back with stories you'd rather not tell – don't worry, your secret love-affair with NB is safe with us. Let your hair down and push away the "morning after" regret while you rejoice in the weekend of August 24-26 well-spent.
Friday

Heartstring Bluegrass


Musical improvisation, grass under your feet, and a sweet banjo is the new sex, drugs, and rock-and-roll.
Festivals don't have to be drowned out by EDM music; sometimes, they can come with a lot of soulful healing. Nothing says "lyrical genius and contemplative tunes" like the
Bluegrass Festival
.
Pour over your latest heartbreak, become inspired to make the next move in your life, and be a part of this 25-year tradition. Don't miss out on this three-day toe-tappin' good time in Rogersville (between Shediac and Miramichi.)
Lineup for this year:
Rhonda Vincent & The Rage, Third Harmony, The Bluegrass Unit, Ray Legere & Acoustic Horizon, Simply Blue, Highway Train, Gold Heart, Monroe, High Lonesome Drive, Jessica McLaughlin & Friends, High Lonesome Drive, Jessica McLaughlin & Friends
Warm Salty Seas


We all want to swim in the ocean in Nova Scotia, but who are we kidding? Finding warm ocean water is nearly impossible.
Kouchibouguac National Park
on the other hand, has some of the warmest salt water in Canada, and it's only 30 minutes from Rogersville. Achieve that soft salty skin, and natural beachy look you've been craving, without compromising the temperature.
Pick your camp site here or at the festival grounds, hit the trails, and dive right in to your ocean adventure.
Saturday

History Recreated


Well, the good parts anyway.
Kouchibouguac National Park teaches you a thing or two about Mi'kmaq and Acadian culture.
It's the history lesson you never asked for, and not the "role playing" you were expecting on the
Voyageur Canoe Adventure
. Paddle all the way back in time to the region's first settlers and listen to fact and folklore come to life while you come along for the ride.
The tour is offered once a day at 8:30 a.m. and must be booked ahead of time. Get those muscles ready to row, and then get some quality R&R with some adorable grey seals while you rest on the sandbar.
Not an early riser? Opt for paddle boarding, canoeing, or kayaking at any time of the day. It's all available right in the park for you.
Bonus? It's lobster fishing season! Find your local fisherman at Loggiecroft wharf while you're out kayaking on the Kouchibouguac river, and grab the freshest lobster you've ever had.
Sunday

The Other Day, I Met a Bear


Skip the tame caged experience that you find at the zoo, and watch bears in their natural habitat instead. Yes, right in New Brunswick.
Little, Big Bear Safari
brings the wilderness to you (from the comfort of the secure tower.) Get all of the fun of seeing a bear out in the wild without the fear of coming between her and her cub – sometimes, the mamas even show off their babies.
Like any creature in comfort, these bears have grown used to the land and have made it their own. You can't stage the stuff you'll see on this Wild Thornberry-like safari.
Gallant Service


Being in the great outdoors works up an appetite, and the only thing better than local farm-fresh food, is when it's local comfort food.
Healthy isn't the goal at
Le Gallant Restaurant – Club 126
in Rogersville. It's all about making our stomachs happy with their funky twist on the basics.
Even their Brussel sprouts are coated in cheddar cheese sauce, but we wouldn't like them any other way. Doesn't everything taste better when it's dipped in cheese?
We're done with the outdoors – for now. But let's see what we'll have up our sleeves for our next New Brunswick "Where's the Fun" adventure. We're not sure how it'll beat bears and cheesy Brussel sprouts though.
This content has been developed and paid for by Tourism New Brunswick, without involvement from The Coast's editorial department.