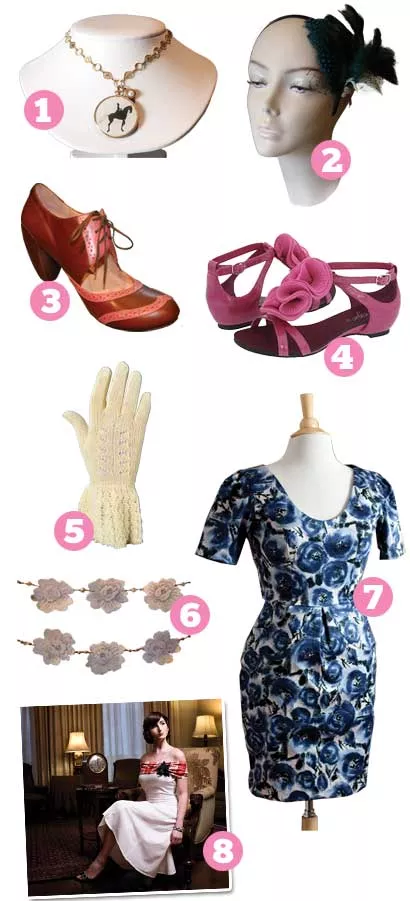 1. Catherine Popesco vintage reproduction necklace, $119, The Vault.
2. Oh Dina! head piece, $40, Lady Luck Boutique.
3. Jump lace-up pumps, $150, Comfort Zone.
4. Fergie pink sandals, $115, John David Shoes.
5. Gloves of various styles at Elsie's.
6. Twiggs lace jewellery by Rebekah Higgs, $22-$39, Lost & Found, Biscuit General Store.
7. Katrina Tuttle rose dress, $130, Sweet Pea.
8. Veronica MacIsaac's custom- and ready-made tartan fashions make us do the royal wave, thanks to her modern design eye and impeccable tailoring, veronicamacisaac.com.