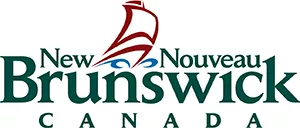 You've probably been wondering W.T.F. or "Where's The Fun" in New Brunswick? And we're here to do the ground work for you. Let's bookend your folk fest-weekend itinerary this August 17 - 19 with a complete island adventure. Run away to beautiful Grand Manan Island, and with its possibility of whales and oceanside views, you'll never want to go back to reality.
Could you find festivities closer to Halifax? Probably. But no one does eccentric and fun like New Brunswick. Get out of your funk, leave the HRM for a weekend, and why not get a little weird?
Leave without a trace and come back with stories you'd rather not tell – don't worry, your secret love-affair with NB is safe with us. Let your hair down and push away the "morning after" regret while you rejoice in a weekend well-spent.
Summer Isn't Over Yet

But we can celebrate with an ode-to-summer's (near) end with the island's
Summers End Folk Festival
. Make friends with 600+ complete strangers, and then completely forget their names by the time you leave – that's what festivals are all about!
This island is small, but their local and imported talent is large. They're all here to jam out to good music that's devoted to the good maritime community. What better place to celebrate Atlantic Canada than a music festival along the Bay of Fundy?
And, what happens on the island, stays on the island.
Friday:
6:45 - 7:15 PIPER BURNS

7:30 - 8:30 KEITH HALLETT
8:45 - 9:45 BASIA BULAT

10:00 - 11:00 JULIE AUBÉ 
Saturday:
9:30 AM: GREAT FUNDY COASTAL CLEANUP
4:45 - 5:30 SAM SALMON & THE GRAND MANAN BANDITS

5:45 - 6:30 LAURA SAUVAGE

6:45 - 7:45 JIM HENMAN

8:00 - 8:45 MIKE TRASK

9:00 - 9:45 TAMPA

10:00 - 11:00 WALRUS
Sunday:
1:00 – 3:00 Art in Nature Workshop and Hike with steward Bob Stone and artist of the Conservation on Canvas Exhibition: Michael McEwing
Find the Hole in the Wall
Let's go out and test your nature skills. You can reach the literal Hole in the Wall (an egg-shaped hole carved 10,000 years ago) through a top-notch coastline
hike
. Weave through cliffs, gaze out to see whales, and let the ocean noises chill out the city buzz.
Sunrise, Sunset


Buzzed or just coming off of that festival rush? You'd better find yourself a DD to get yourself down to catch the setting sun.
There's something about a sunset that will make your heart sing and the ones seen on the island are no exception. Once you've set up camp, you can head to the lighthouse lookouts for sunset and catch your own private view.
If you're lucky, you may even catch some sea life and whales. It's not often that you can whale watch from the mainland, so bring those binoculars.
And for all of you "early bird gets the worm" types, we'll let you have a secluded sunrise at Swallow Tail Lighthouse.
Remember: Red sky at night: sailor's delight. Red sky in the morning: sailor's warning.
The Grand Market


Everyone loves bringing home a keepsake or two, and where better to find a piece of eclectic jewelry or cozy knits than at a local
farmers' market?
Take home a slice of the island, or instantly devour the delicious goodies that can be found every Saturday morning. With Grand Manan vendors occupying the old North Head Hall, you can start your day with fresh baked goods, have a mid-day snack, or take food back to your camp site for later.
Fuel Up


Move aside Timmies, there's nothing that'll jump start your day quite like a good cup o' joe, and this cup comes paired with a free oceanside view and buttery homemade biscuits. There's no wonder why the owners of
The Old Well House Café
ran away and stayed on the island.
Stop for breakfast, lunch, or just coffee – there's no judgement here, only good eats and freshly poured caffeine to get you through. You'll wish you could run away here, too.
Late-night munchies are a different story and a complete must-find when you're busy burning calories at the festival. Let the music take your worries away, because we've got you.
Right next to our caffeination station is the best destination for your food adventure: the ever classic, people-pleasing,
Postoffice Pizza
. Who doesn't love a stringy, cheesy, doughy meal to settle your stomach after an evening of drinking?
Even though we want all of the carbs and gluten, don't fret if you can't! You won't go hungry. They have gluten-free options, garlic fingers, and DIY pizza options to satisfy the whole crowd.
And one more quick note, remember to
book your ferry
to Grand Manan Island beforehand, and be there 45 minutes in advance – the rest can be spontaneous. If you don't end up running off to become an islander this time, run away with us next weekend for some more wacky New Brunswick adventures. We always know Where's The Fun.
This content has been developed and paid for by Tourism New Brunswick, without involvement from The Coast's editorial department.