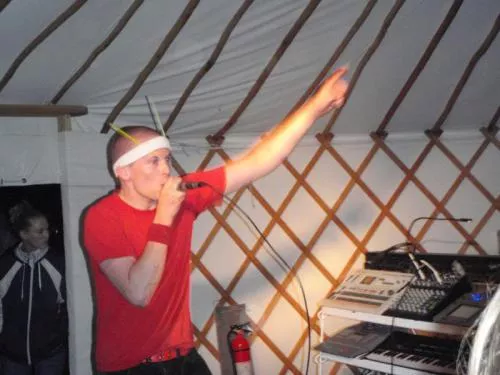 a photo i took of A/V at Evolve 2009
What's with every band/person I like moving to Korea or Japan to teach English? Did I do something wrong? Goddammit, you jerks!
Anyway, that's what my favorite New Brunswick-ian dance-punker A/V is doing. He plays his last show tonight at the King's Wardroom. Immediately afterwards, he ships off to South Korea for a year of wrangling with kiddies. Sounds like someone else we know.
He'll be joined by Jenocide and my tears. No cover but you need some ID and if you don't go to King's, you need a student to sign you in, and blah blah blah I'M SO DEPRESSED RIGHT NOW.