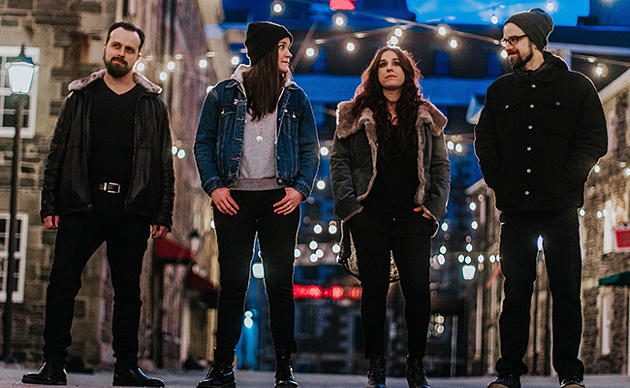 Kilmore w/Which Witch is Which, The Holy Snappers, Hatchet Lake

Saturday, June 23, 10pm
Gus' Pub, 2605 Agricola Street
$10 ($20 with CD)
Three years after releasing its debut City Lights EP, Kilmore dims the lights and cranks up the darkness on its new full-length.
On Call of the Void, the riffs are relentless as the band channels gloom through minor chords that at times creep towards metal territory. The spirit of darkness breathes through the lyrics as Kilmore reminds us rock is alive and well.
"With the lyrics, it's more focusing on everyday pressures of life and how a lot of people experience that," says vocalist and guitarist Heather Harris. "And sometimes you just want to say 'fuck it' or something, give it all up. But then you keep pushing forward, as everyone does in life."
The death of Chris Cornell happened when Kilmore was working on a theme for Call of the Void. The band's four members were all affected by the loss, crediting the late singer and Soundgarden, as a major influence. While there are no blatant references, Harris says the struggles musicians have while on tour is part of the album's theme.
Kilmore put more thought and planning into the pre-production on the new album, taking the time to experiment and work on the flow of the album instead of feeling rushed to release music, as with the first EP. "After five years, it's definitely a lot easier playing," says Harris. "You get tighter as a band too."
Harris uses natural imagery on a grand scale, yelling out questions into space during "Kepler's Star" and looks to go another place on "Seven Seas." Rooted in a love of nature, celestial bodies and the ocean serve as a metaphors to paint a bigger picture. "I don't like to be very blunt in my lyrics," she says. "It kind of adds a little mystery so people can take what they want out of the song."