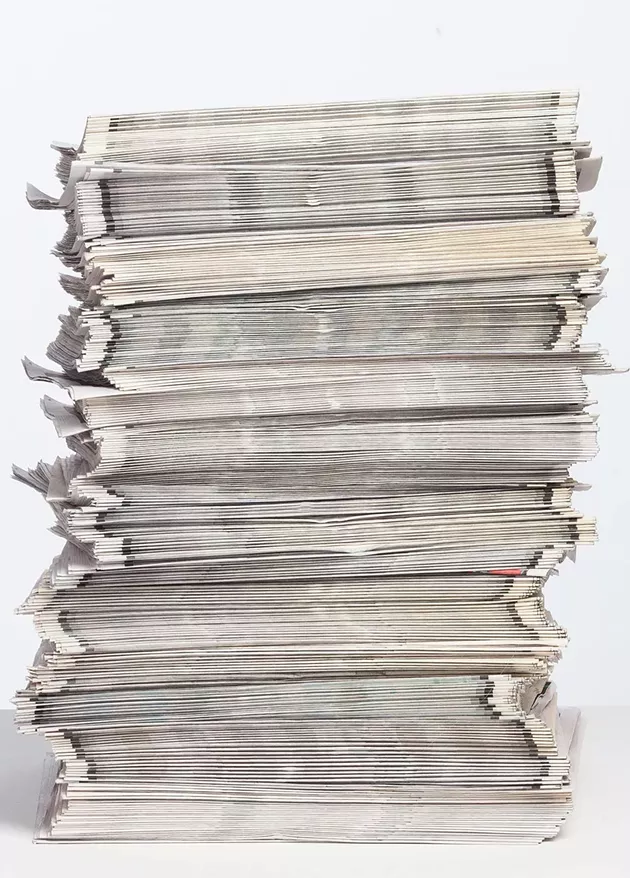 Media has always been sensitive to technological advances. The printing press changed things. The telegraph changed things. Television changed things. The internet seems to be changing everything.
When we started The Coast, in pre-internet June 1993, we were six friends from the University of King's College—the two of us, plus Andy Lamey, Andy Pedersen, Aran Rasmussen and Tom Lissaman—fresh out of school and up for a summer lark. With jobs scarce, launching a newspaper was as good an idea as any, and we'd enjoyed working together at the King's student paper. Why not try it?
Little did we realize our luck of catching the desktop publishing revolution at the right time. It was the sweet spot after software tools that could replace traditional newspaper composition departments became accessible and easy to use, yet before anybody else thought to use those tools for an upstart Halifax paper.
The journalism school had drawn most of us to King's, although none of us were suited to its '90s-era mission of training workers for the mighty newspaper, radio and TV story factories. We tuned in to New York's Village Voice and NOW in Toronto, leaders of a journalistic movement offering a lively, accessible, interesting alternative to the mainstream press. (As Louis Menand put it in The New Yorker, "the Voice was doing what the Internet does now long before there was an Internet.")
True to this indie sensibility and a lack of startup capital, our basement office was borderline squalid. Using Macs borrowed from friends, our whole company had less computing power than an iPhone, so we pulled continual all-nighters waiting for proofs to print or screens to refresh after changing the size of the headline font by two points. It wasn't pretty, but it was journalism. We had elbowed our way onto the field with the established press, and more importantly earned a place in the hearts and minds of Haligonians.
Twenty-five years on, our business structure has simplified—the other four original founders and 1997-2014 partner Catherine Salisbury moved away from The Coast. But in riding the current wave of advancing technology, the business model has gotten complicated.
Where we started with a newspaper that advertisers pay to be in and readers get for free, we currently produce that weekly newspaper, a daily website, events like Oysterfest and the new Drink Atlantic cocktail festival, seasonal magazines, occasional videos, an anniversary-themed podcast (catch 25 for 25 today!), subscription-based journalism site The Deep and ticketing service Ticket Halifax. We have professional staff, excellent freelancers and decades of history that give The Coast a stature far beyond its beginnings. And our big competition isn't the daily Chronicle-Herald, it's Facebook.
Facebook came along at a lucky time, too, when we were all still naive enough to give some web company unfettered access to the most intimate parts of our lives. Facebook's ongoing exploitation of that trust is well documented.
Now the company makes billions in advertising and disseminates unprecedented amounts of information. Meanwhile it refuses to admit it's a media business and operates without a scrap of the journalistic integrity—top of mind here is a painfully earnest belief in the power of the truth, including a need to honestly own up to and correct mistakes—that guides even a tiny media outfit like The Coast. This results in a popular website, beloved by grandmothers around the world, which is threatening to kill such quaint democratic institutions as fair elections and the free press.
The media is fighting for relevance and revenue against Facebook. It's a real fight that has seen the loss of many newspapers, magazines and weeklies across Canada. The federal government is even talking about letting media companies become charities, and using a tax on Facebook to fund journalistic innovation.
The Coast's responded to the changing mediascape by doubling down on its scrappy entrepreneurial roots, trying those above-mentioned projects to help fund the more-vital-than-ever mission–but increasingly tenuous business—of covering, questioning, analyzing, loving and tough-loving Halifax. (Believe it or not, those hamburgers you eat during Burger Week fund Coast journalism.)

Thanks to your support, we earned the laurels of this anniversary commemorative issue, but don't worry, we won't rest on them long. We've got to get back to work for you.