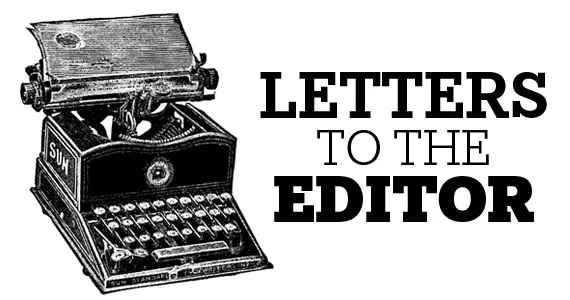 Oval fixation
I am writing this letter out of concern we are losing a major area of green space, the Halifax Common, to businesses with vested interests at taxpayers' expense.
It appears that people think we must have Olympic-class recreational facilities in order to meet their recreational sporting activities. However, the Common is not the place to look into transforming a publicly dedicated green space for their interests. This part of the city, historically, has been the playground for the enjoyment of the general public, both rich and poor for generations, free of charge.
I didn't particularly care to see a "temporary" speed skating oval installed on the Common for the 2011 Canada Games, as it was infringing on the use of this area by the general public. The cost for The Oval was just under a million dollars, taxpayer money. Our previous mayor, Peter Kelly, thought it would be a wonderful idea to keep The Oval after the games, for skating for the public. The first thing out of some HRM councillors' mouths was a $5 entrance fee. I, along with Friends of the Halifax Common, protested this fee as it would leave poorer people unable to use this facility. Then the idea of a five dollar donation was tossed around, which never materialized, either, because of public opposition.
The cost to maintain The Oval is supposed to be around $100,000 per season, paid for by the taxpayer. But along comes season two for The Oval, and an upgrade that included a sculpture and park was installed at hundreds of thousands of dollars more. Season three sees the creation of a new pavilion for the price tag of around $2 million.
While Emera bought the naming rights for around $500,000, it costs the taxpayer hundreds of thousands each year to maintain. Up to this point the public has been able to use The Oval for free—including equipment—which I think is wonderful. I have used The Oval during the summer for rollerblading with my grandchildren. As long as this facility stays free to the public I do not have a problem.
However, the time has come to draw a line in the sand/snow and say "no" to any more additions to this facility. Adding more options to The Oval will make it too expensive for the taxpayer to operate as a free venue for the public to use. It is already costing the taxpayer more money than what should be spent on this facility, and there are other people with vested interests in wanting more things added.
Todd Landon, head coach of the Dartmouth Crossing Speed Skating Club, said the landscaping and fencing around the 400-metre speed skating track in downtown Halifax "create a big safety hazard for us." He wants to see crash pads installed all around The Oval because he does not think it is safe enough for his daughter and other children in his group to practice their speed skating on.
How was it possible for speed skaters to use this facility without crash mats in the first place? The taxpayer is going to be expected to pay for this expense.
Then there is Ryan O'Quinn, who wants an NHL hockey rink installed inside of The Oval, citing that other activities could be played there as well. Of course, this will cost $1.1 million dollars more to create—providing he can raise the funds—and hundreds of thousands to maintain, which I am assuming will all be sat taxpayer expense. HRM just built several four-pad rinks costing millions of dollars, and closed several older rinks that could have been used to do exactly what Ryan O'Quinn is suggesting for the Emera Oval. On top of that, Mr. O'Quinn is suggesting a nominal fee to use this facility that is presently free to the public.
If Mr. O'Quinn is successful in his bid to get his cherished hockey rink, I am thinking the next thing that will be requested is a roof over the entire oval! Looking into the future, city council will deem The Oval too expensive to maintain, and will offer a tender for a private partner to take it over, in which case the public will be expected to pay a fee for the use of this facility. Rather than start us down this road, Mr. O'Quinn should be looking for some rink that is ready to close due to the lack of use.
Meanwhile, the recent provincial budget has only funded health care at $50 million. It appears to me priorities are upside down. —Gary MacLeod, Halifax