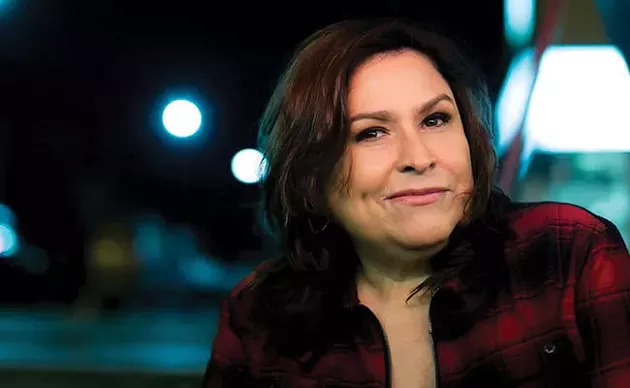 Comedy Brew Ha!Ha!

Friday April 27, 8pm
Brewsters Bar & Grill, 961 Bedford Hwy
$20
halifaxcomedyfest.ca
When Martha Chaves first got into comedy, she was worried she wouldn't make it in the stand-up scene because of her accent. She was wrong.
"I had to learn how to accept myself that way and not be shy or worry that I was gonna get humiliated," says Chaves. "I realized that we are humans and once you establish a connection with them—we can laugh at our foibles."
Now based in Toronto, Chaves first came to Canada from Nicaragua by way of Montreal. She got hooked on comedy while taking a course at Concordia University with Andy Nulman of Just For Laughs. "It was like heroin," she says, laughing. "Montreal was a very small community of comedians and there were only two women at the time. So they needed us, basically."
Chaves, the self-proclaimed "Nicaraguan volcano," is scheduled to erupt in Halifax as part of this year's Ha!ifax ComedyFest. Chaves has had regular spots on CBC Radio's Laugh Out Loud and The Debaters, and she's been part of comedy events across the country. She claims Halifax crowds are the funniest—and she's not just saying that because she's about to perform here.
"People are different from place to place, but in the end, people are people. And if you approach it that way, you will make friends everywhere," says Chaves.
With that in mind, Chaves tends to steer clear of "niche" shows. "I don't do only gay shows, I don't do only Latin shows or ethnic shows," she says. "I started in the mainstream and I learned how to work the mainstream, and now I can do whatever show because of that.
"I found out when you make people laugh, there's a chance that even a closed mind—let's say a racist or homophobe in my case—goes home with a mind a little bit more open, because they laughed with you."