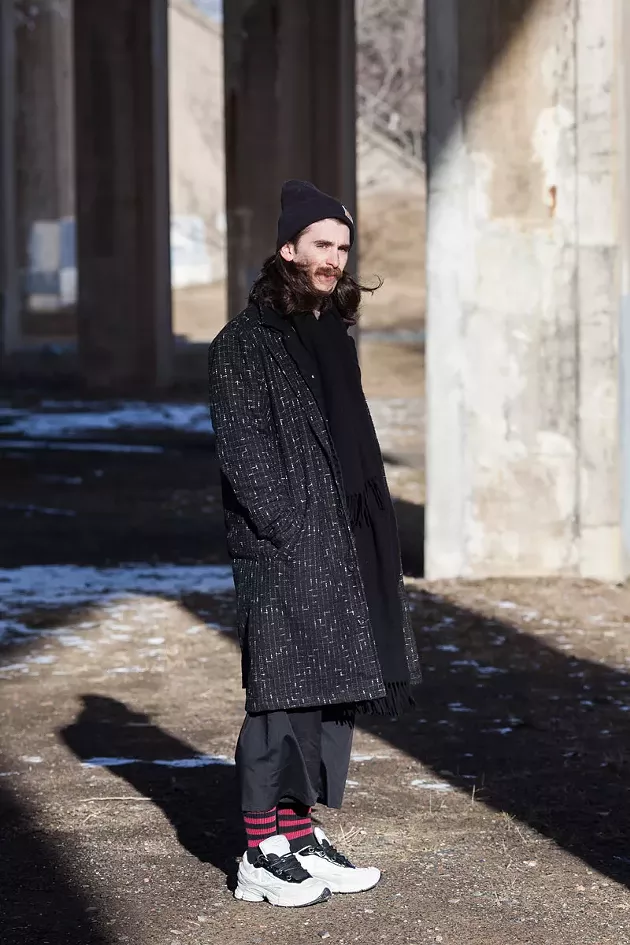 Name: Braeden Kaulbach
Age: 25
Spotted: Ashburn Avenue
Wearing: Hat, Carhartt WIP(Rchmnd); scarfs, Acne (Rchmnd); sweater, thrifted (Value Village); pants, Raf Simons, (Rchmnd); shoes: Raf Simons Ozweego (Rchmnd); long coat: Publish (Off the Hook)
How would you describe your style?
Comfortable and unique.
Who/where do you derive inspiration from when putting together an outfit?
I take a lot of inspiration from hip hop artists, along with other various social media accounts and friends within the local community. A$AP Rocky is one of my biggest fashion influences.
How does living in Halifax affect your fashion choices?
I think it pushes an individual to get more creative in trying to achieve a certain look. Given the limited options Halifax has to offer, you need to check out new shops and socialize with people to create the outfits you want.
Name a current trend that you just can't get on board with?
Yeezys.
Favourite local shop?
If it wasn't obvious, Rchmnd.