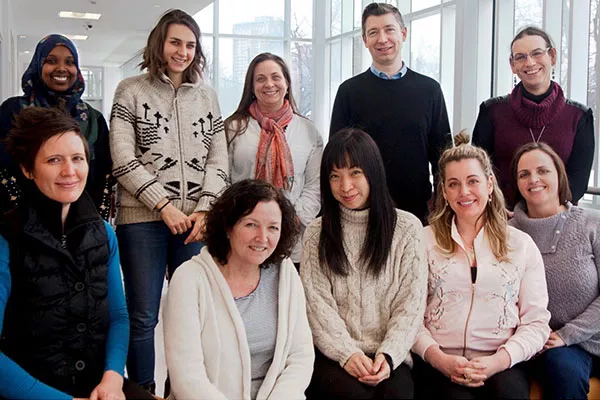 In accordance with the Language Schools Act of 2013, teachers of English as a second language in Nova Scotia are required to have an undergraduate degree and a recognized English language teaching qualification. With TESL Canada ceasing operations last year, and the uncertainty of who will step in to oversee and accredit English language teaching qualifications in Canada, having a certificate that is internationally recognized is an attractive addition to any teacher's resume.
The Certificate in Teaching English to Speakers of Other Languages (CELTA), awarded by Cambridge Assessment English, is used as a benchmark of basic teaching skills by organizations and institutions in the English language teaching world. There are currently more than 300 centres in over 60 different countries around the world, including one in Halifax at The Language Centre at Saint Mary's University (SMU-TLC).
The CELTA program is an excellent addition to an existing teaching degree, or for someone who is looking for a new challenge. "English is a global language and more people require English in schools," says Julian L'Enfant, the Academic Manager/CELTA Administrator at SMU-TLC. "Students are demanding good quality teaching, so many people choose the CELTA because it is more portable than a local or national TESL qualification." Being a Cambridge Teaching Awards Centre, each CELTA is assessed by an external assessor who visits the course. The CELTA at SMU is both accessible and flexible, offering full-time, face-to-face courses over four weeks, or as distance learning though the CELTA Online.
CELTA Online is a blended program that is completed part-time over 15 weeks. The course is the same as the face-to-face option, but with the course content delivered online. Quality is ensured, as each CELTA tutor has also completed a Cambridge-approved course in online tutoring. The teaching practice component is completed at SMU-TLC in weeks 10 and 11.
"This part is good fun!" says L'Enfant. "We offer free ESL classes to adults at two levels of ability, so that trainees can work with real students and get hands-on teaching experience. There is a demand for English language classes in the community, and the CELTA enables us to contribute to this need." The course is experiential with methodology delivered concurrently with teaching practice. It is an effective way to learn how to teach.
"But we're not only talking about teaching ESL courses. We're seeing a greater number of English language learners in our public schools and many local teachers have taken the CELTA to improve their existing skills. Therefore, knowledge about language and knowing how to integrate language into content lessons is increasingly important for teachers working in a variety of teaching contexts."