Neighbourhood Witch—owner
Pamela McInnis
calls it "Halifax's most magical shop"—is expanding.
"We were coming to the point where we just had to get more space, 'cause we're a growing business," says McInnis. "We maxed out our space out here."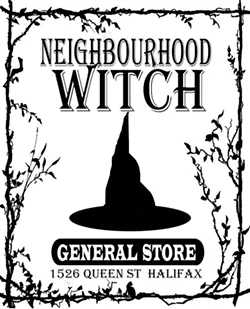 Neighbourhood Witch General Store (1526 Queen Street) initially opened above Put Me On vintage clothing in September 2015, offering a slew of spell-binding products including crystals, incense and jewellery. In mid-January of this year, McInnis announced plans to move to the larger space downstairs, which was occupied by Put Me On (also owned by McInnis) up until February 18. McInnis has also taken on a business partner, Kelly Marney.

The larger shop with "five times the retail space" will provide room for both locally-made and ordered-in products. As for the upstairs, McInnis says it will serve as a space for a healing room, along with classes and workshops.

"There's going to be everything from candle magic, palm reading, tarot reading, spell casting, Wicca 101, Witchcraft 101…we're just gonna have a whole bunch of different people coming in and teaching."

At the same time, McInnis notes that Neighbourhood Witch isn't just for the magically inclined: "You can come in and just buy things 'cause they're pretty," she says. "There's something in here for everybody regardless if you follow any specific spirituality or not."

The new and improved Neighbourhood Witch is aiming to have a soft opening Friday, February 23, with plans for a grand opening party to follow.
Update: According to the Neighbourhood Witch Facebook page, the soft opening has moved to Sunday, February 25.