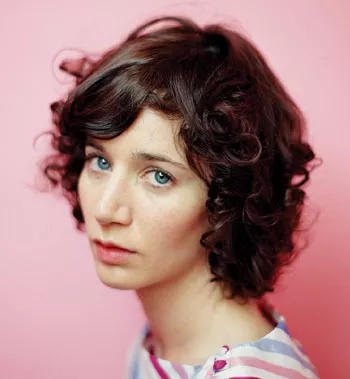 Please donate to the Miranda July Fund.
Halifax's Walter Forsyth was one of 25 filmmakers chosen to be part of the Toronto International Film Festival's Talent Lab (September 9-12), an intensive program where lucky participants spent time with heavy-hitting industry professionals, like Tilda Swinton, Miranda July and Brian De Palma.
On his way to a screening of Chris Rock's Good Hair, Forsyth found a few minutes to share highlights by email. "Danny Boyle was really fun and he talked about the shit scenes in Trainspotting and the one in Slumdog—-they use chocolate and peanut butter for the effect, so the little boy was covered in it and he said the kid smelled amazing and everyone was licking the chocolate off him."
Forsyth says that Miranda July was fun to hang out with, but surprisingly (seriously, what's your problem, money guys???), "she is having a hard time getting her next film financed, which sucks because I can't wait to see it." Tilda Swinton "talked about how she picks films if she likes the director and she has a hard time calling herself an actor" and "Brian De Palma dropped by and he is hoping to make a 'hit' next. He says he needs it because you can't work in Hollywood unless you make a hit every few years and it has been awhile for him." Keep in mind this is the director that made Carrie, Scarface, Carlito's Way and Redacted. Hollywood has a short memory, apparently.
Forsyth continues: "Jane Campion was so gracious and, like Andrea Dorfman who I work with, is fighting for more females to direct. She is the only female to win the Palm d'Or at Cannes ever. Crazy but true. The list goes on and on and it felt like my head was going to explode from awesome inspiration. I had to drink a coffee to help me get through one afternoon. It is the third coffee I've had in 16 years."
On the film front, Forsyth enjoyed Drew Barrymore's Whip It, Atom Egoyan's Chloe (also at AFF) and Crackie. Look for a feature on Crackie director Sherry White, in this week's AFF Guide.