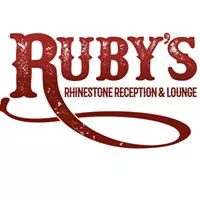 If you have the very specific hankering for
cowboy hat light fixtures
, you're in luck.

Ruby's Rhinestone Reception & Lounge
(5187 Salter Street) is expected to open at the end of March.
Owner Steve Caryi, a US-based businessperson, saw a market for a southern-style eatery in HRM. Caryi owns Halifax real estate company ComVest Commercial and currently lives in Florida, but he's originally from the south. "All the bars down there have that kind of theme to them and he loves that, so he wanted to do one here," says marketing spokesperson Amber Lise. "There's not one like it."

Lise describes the soon-to-open restaurant as a place with a casual vibe, but high-end food. The menu is still getting finalized. Diners should expect steak, fried chicken, fajitas and other southern fare.


Editor's note: At the request of the interviewee, one quote was rescinded from the piece.