1
Mummering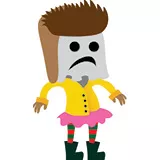 "I remember mummering at my grandparents' house in St. Mary's Bay, Newfoundland," says local comic Brian Aylward. "People from the community piled into the kitchen dressed in drag. Everyone would try to guess who was who. There was live music, dancing and lots of laughter." First recorded in 1819, mummering (or mumming) in Newfoundland and Labrador is like the Christmas version of Halloween except, according to Aylward, everyone stays to "get drunk on Nan's rum cake." There's even a song: "Big ones and small ones, tall ones and thin. Boys dressed as women and girls dressed as men."
2
Krampus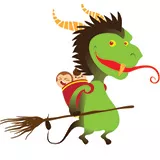 If you like pooping your pants on Christmas, take a trip to central and eastern Europe and get scared shitless by Krampus the Christmas devil. Appearing as a cross between Gene Simmons and a mountain goat, Krampus is actually incredibly terrifying. With origins in Norse and Greek mythology, the satanic satyr-like character travels with Saint Nicholas to take all the evil children back to Hell. He even carries a collection basket. Only lately has Austria realized Krampus might be a little too scary for the kiddies
.
3
Yule Lads
A chummy group of Yule Lads (13 to be exact) from Iceland are like Snow White's seven dwarves with rap sheets. Mischievous and impish, the Yule Lads are petty criminals who harass farmers, slam doors and steal candy from children in a particular order over the 13 days leading up to Christmas. Originating from a folk-poem in 1932, the Yule Lads got lazy and now just dress in American Santa costumes.
4
Snegurochka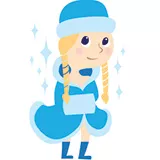 Aside from Mary in the Christian nativity structure, women have very little prominence in Christmas traditions. One exception, however, is Snegurochka, or The Snow Maiden, who is the familial companion to Russia's Ded Moroz, or Father Frost. Russians celebrated Christmas until the revolution in 1917, when religion was outlawed by the new government. But by 1935, New Year celebrations were re-instated and Ded Moroz was joined by his granddaughter, Snegurochka, to spread cheer and give gifts. She is one of the more unique figures in Christmas lore simply because her only equivalent is Mrs. Claus.
5
KFC Christmas
Christians account for about only one percent of the population of Japan. And as a Western religion, it seems fair that Japanese Christians would desire all the trappings of the holiday. So, in 1974, KFC began marketing Kentucky for Christmas, spreading the fried chicken gospel as the Christmas meal (subbing in for turkey). It's now so popular that KFC takes orders weeks or months in advance for the annual Christmas bucket. Plus, Japan Airlines just announced it would offer Air KFC on all flights from Tokyo over the Christmas season for the second year in a row. Please tell me there is Colonel Sanders anime.
6
Santa Claus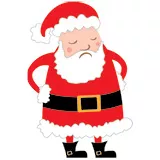 Nowhere on Earth is Christmas more commercialized than in the United States. Whereas Christian countries in Europe liturgically celebrate the sainthood of Saint Nicholas (December 6), America fashioned an overweight, non-religious bearded man in the late-1800s to popularize gift-giving. Partnered with the rise of private capital, Christmas became a national US holiday in 1870. The first "mall Santa" appeared at a Massachusetts department store in 1890. After the 1934 release of the song "Santa Claus is Coming to Town," further shaping his attributes, the North American version of Santa influenced his European counterparts. Now, it's not Christmas without this rotund figure of commercial consumption. But without the US version of Christ's birth, we wouldn't have cinematic masterpiece Jingle All The Way, Christmas albums by Roseanne and Regis Philbin and crazy Boxing Day sales. So it's all good.