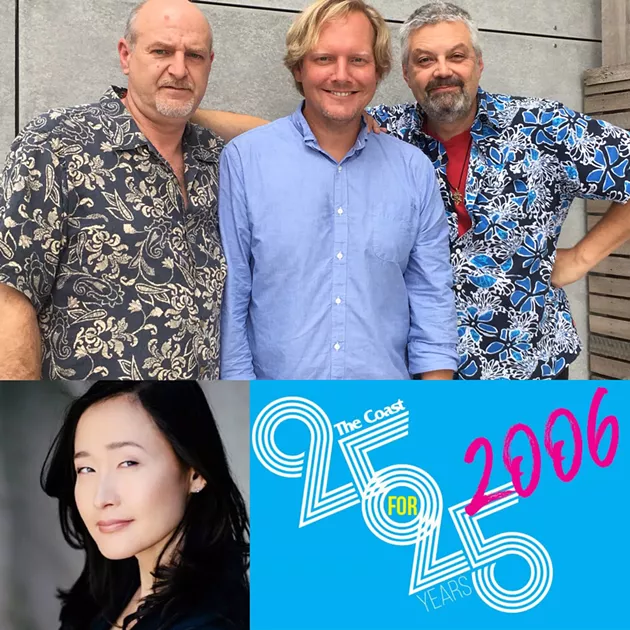 The (almost) original cast of CBC's groundbreaking television hit,
Street Cents
, have reunited for the first time in 25 years. Jonathan Torrens, Jamie Bradley, Benita Ha and Brian Heighton (AKA Ken Pompadour) are this week's guests on 25 for 25.
The three original cast members and Torrens (who replaced host Chris Lydon after three episodes) share stories about the early days of what was affectionately called "
Marketplace
on acid." Hear all about wrangling animal mascots, prison fan mail, "Fit for the Pit" explosions and failed plans to resurrect one of the most beloved Canadian television shows ever produced.
Our colleague Stephanie Johns also joins us in
studio
with tales from her old job fielding calls for
Steet Cents
' "What's Your Beef" hotline. All this plus the Junos are coming to town, Sunday Shopping wars end, the Rolling Stones play a ridiculous concert on the Common and Gawker's most infamous journalism moment of the year is a
Chronicle Herald
ghost story by Peter Duffy.
iTunes
Stitcher
Soundcloud
If you like the podcast, please feel free to give us a nice rating or leave a review. If you hate the podcast, want to correct something we got wrong or have comments about any events we forgot to mention you can email us at letters@thecoast.ca.
Catch up on past episodes
here
.