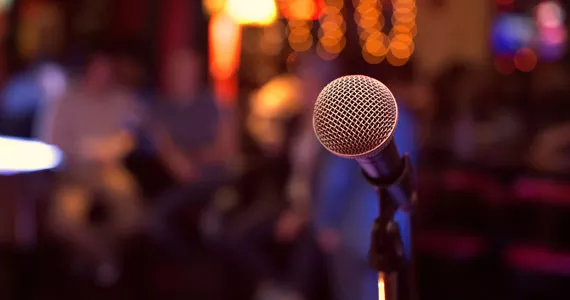 In 2016 we can finally, truly, say that there is a great comedy show happening in Halifax every night of the week. Independently and locally produced comedy happening five nights a week, every week. Each of those rooms have their own personality and crowd, and it finally feels like comedy is thriving in Halifax.
---
Seeing more local comedians evolve to working paid, professional shows, such as at Yuk Yuk's. Multiple acts have had their first professional bookings this year and it's exciting to watch others grow into their acts and bring things to the next level.
---
Ian Black's pants turning into a Monday news story, after his attempted mugging on Argyle Street on a Sunday night after his show at the Toothy Moose. Comedians will happily accept news coverage of any kind!
---
For me, running a weekly show at Bearly's, it's been extremely rewarding to watch the room evolve this year. It's one of the longest-running mics in Halifax, originated by my old roommate Ben Mills in 2010. It's seen many hosts since then. I took over in July 2015, at a time when the audience was scarce and getting its attention was a challenge. I can now count on an engaged crowd each week, we're developing a group of regular audience members and the bar staff is incredibly supportive. It's my favourite place to be and I'm thrilled to be the host of this.
---
In February, Bearly's was the venue for the filming of the Nova Scotia finals of James Mullinger's Comedy Bootcamp (comedybootcamp.ca). It was a great night with a packed house, and the show later aired on Bell's Community One. It was such a success that we will be recording season two at Bearly's again, this coming March. In November I had the pleasure of hosting one of my childhood comedy idols, Mike MacDonald, on the Bearly's stage. Hosting for Mike is an honour in itself, and having him perform in "my" room was so much the better. I'm looking forward to what 2017 brings!
---
Catherine Robertson is the host of Bearly's Comedy Hour and a regularly featured act with Yuk Yuk's.