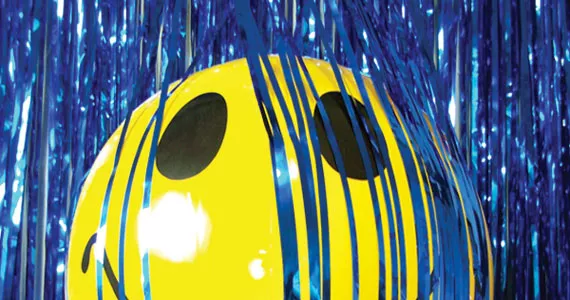 Looking back at the year in art is like walking into a crowded house party: We can't possibly say hello to everyone, but the energy wouldn't be as awesome without every single person there.
Dalhousie kicked off 2011 with one of Canada's best, the late Betty Goodwin. Darkness and Memory, a travelling exhibit from the Musée d'art contemporain de Montréal, made its lone Maritime stop with prints, drawings and sculptures from Goodwin's 50-year career. February warmed up with a visit from world-renowned architect Daniel Libeskind as part of NSCAD's public lecture series (his memorial to Jewish refugees refused by Canada in 1939, Wheel of Conscience, was unveiled at Pier 21 in January). We celebrated Elizabeth Bishop's centenary with an entire year of events from the Elizabeth Bishop Society. Even better? On Valentine's Day, Darrell Dexter did his best to undo the 2002 decision to cut arm's-length funding for artists by announcing the new Arts Nova Scotia would surface in the fall.
The university galleries had another stellar year, bringing in a broad spectrum of works from home, away and the classroom. March saw Traffic: Conceptual Art in Canada 1965-1980---a massive exhibition spread over Anna Leonowens, MSVU, Dalhousie and SMU---giving the city a history lesson in Canadian conceptual art.
Continuing with history, the Maritime Museum of the Atlantic's Hello Sailor! Gay Life on the Ocean Wave, told stories ranging from gay culture on British liners in the '50s to experiences of local sailors today. May saw curious art lovers taking a weird, wonderful road trip to Debert where Mitchell Wiebe was completing a residency in a Cold War bunker (AKA Anton Self's Diefenbunker).
We got even more fashionable with the fifth Atlantic Fashion Week, a bigger and better NSCAD Wearable Art Show at the Forum, monthly t-shirts at Seeds Gallery, kind-minded sustainable garb from The Clothing Textile Action Group and the Centre for Art and Tech ecLoTHES fashion show.
Point Pleasant Park was a muse for Aimée Brown (she had a five-month residency there), a stage for the Eyelevel Gallery's Public Performance Series and a bandshell for William Robinson, whose Parchetypes brought local musicians and a piano into the woods. These performances came with help from HRM's Open Projects.
Seeds Gallery moved to the port, Propeller Studios said sayonara, Eyelevel moved up the street and the north end got even more artsy with 2053 and (Parentheses) opening, and the promise of the Centre for Art Tapes coming to Gottingen next year.
The fall was a rollercoaster of ups and downs, but even the negatives reminded us art's at the heart of the city. NSCAD's longtime financial woes brought Howard Windsor into the trenches to determine the future of the school. Friends of NSCAD rallied together in an inspiring way, gaining national attention and reminding us all of the importance of the institution.
Photopolis showcased pictures worth millions of words at galleries around town in October, the Sobey award came back to the AGNS this year where Ontarians Daniel Young and Christian Giroux took the coveted prize for their body of work. Nocturne knocked another one out of the park (people are still smiling from Happy Wash).
Arts Nova Scotia showed its face in early December, remedying what Christopher Majka called "a wrong that had been inflicted on the professional arts community." Then, NSCAD breathed a temporary sigh of relief when Windsor's report revealed a one-time government investment of $2.5 million, on the condition the university develops a financial sustainability plan by March 31. With these two second chances, 2012 could be a year for innovation.