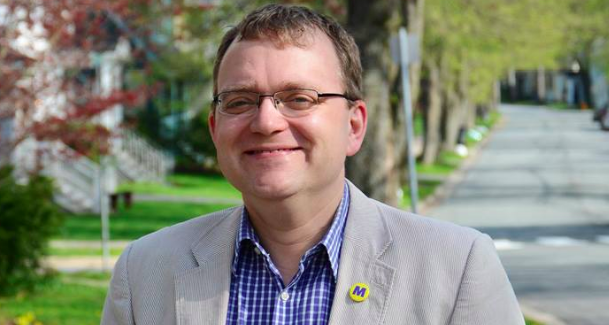 The Coast sent all 53 candidates running in HRM's municipal election the same 15-question survey in order to help their residents and our readers know a little more about who's running for council. Here's what incumbent councillor Waye Mason from Halifax South Downtown sent back.

———
Why should residents of your district vote for you?

I've worked hard to deliver the 30 promises I made in 2012. Residents know what I stand for and know I deliver. I have 30 new promises, and they can count on me to work hard and get them done.
What's something you wish people were talking about more this election?

I am surprised people are not talking about the Centre Plan more. Most of peoples' concerns about change of character in established neighbourhoods is controlled through land use bylaws, and the Centre Plan could revise all of those.
What's the last thing you Googled?

It was actually [councillor] Tony Mancini's phone number to pass on to one of his constituents who called me by accident.
What's the most accurate criticism someone's made about you?

Too much of a policy wonk. I was recently told my email to a constituent read like a staff report (with footnotes). That said, it was accurate and answered the question!
What was the first concert you ever went to?

AC/DC at Wembley Arena.
What was the last movie you didn't finish?

Darker Blue, starring Kurt Russell. Walked out of Park Lane.
What pisses you off?

I'll stay job related: the way some councillors ignore urban core residents' concerns about development and then complain that urban councillors ignore rural concerns. Pot, kettle.
What's changed the most in your district since 2012?

That is easy—2012 was a lot of concern about "will we ever see any development?" and now the dialog is "we have so much development happening too fast." It is a whole set of new challenges!
What's a specific moment in politics or your professional life that you really regret?

Wellington Street. Deeply regret not winning the day. Should not build towers next to R1 single-family homes.
What's the last thing that made you really laugh?

I laugh a lot, but basically every episode of Blackish has me laughing so hard I cry.
What's your go-to meal when cooking?

I do a nice Thai ground pork thing with fish sauce, lime and cilantro over rice—fast and delicious.
What worries you the most about the Halifax Regional Municipality and the issues it's facing?

Affordable housing. It is getting harder and harder for people to stay in the neighbourhoods they grew up in. Additionally, both the north end part and Inglis/Morris part of District 7 have a lot of transient people—large chunks of the population with income challenges and it is getting harder to make ends meet.
How would you describe your opponents in this race?

Democracy is a wonderful thing. Good for them for putting themselves forward. It is a really hard thing to do.
What's something you don't know, but want to learn?

I would like to learn more about facilitating public engagements and about conflict resolution methods. Not because of council colleagues, but I end up in a lot of meetings with residents where there is a lot of disagreement. The more skills the better in those meetings.
What do you promise NOT to do if elected?

I promise not to change. Also to continue to pump out emails, tweets, e-newsletters, newsletters and to return phone calls at an amazing rate.