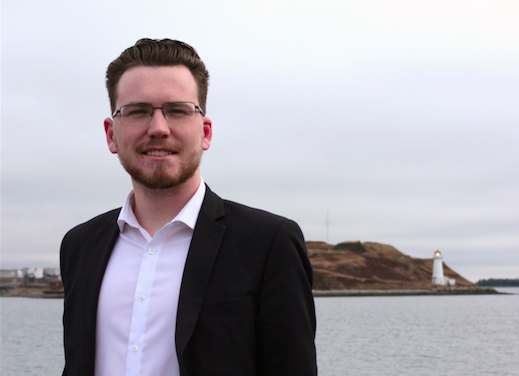 The Coast sent all 53 candidates running in HRM's municipal election the same 15-question survey in order to help their residents and our readers know a little more about who's running for council. Here's what Dominick Desjardins from Halifax South Downtown sent back.

———
Why should residents of your district vote for you?

We need affordable housing, transit that fits the rider, increased practical bike lanes, a champion for our business and responsible development. With over 15 years combined under my opponents, we need a new voice.
What's something you wish people were talking about more this election?

Making Halifax a youth-focused city.
What's the last thing you Googled?

Masters of planning Dalhousie University.
What's the most accurate criticism someone's made about you?

"He doesn't let up."
What was the first concert you ever went to?

Bob Dylan, around the age of 10.
What was the last movie you didn't finish?

Sausage Party (not my style)
What pisses you off?

When people write-off students or youth.
What's changed the most in your district since 2012?

Increased pet projects, decreased parking on major streets, increased poor development.
What's a specific moment in politics or your professional life that you really regret?

Not fighting for a youth-focused city during my early academic career.
What's the last thing that made you really laugh?

A part in a film I was watching featured in the Atlantic Film Fest.
What's your go-to meal when cooking?

Fettuccine Alfredo with homemade garlic bread (supper anyone?)
What worries you the most about the Halifax Regional Municipality and the issues it's facing?

Increasing condos with decreasing "affordable" rental options, leading to possible outmigration.
How would you describe your opponents in this race?

Welcoming to the "new guy," and been there, done that.
What's something you don't know, but want to learn?

Surfing, I am trying though.
What do you promise NOT to do if elected?

Allow developers to play Monopoly with our properties, and fight with my colleagues.