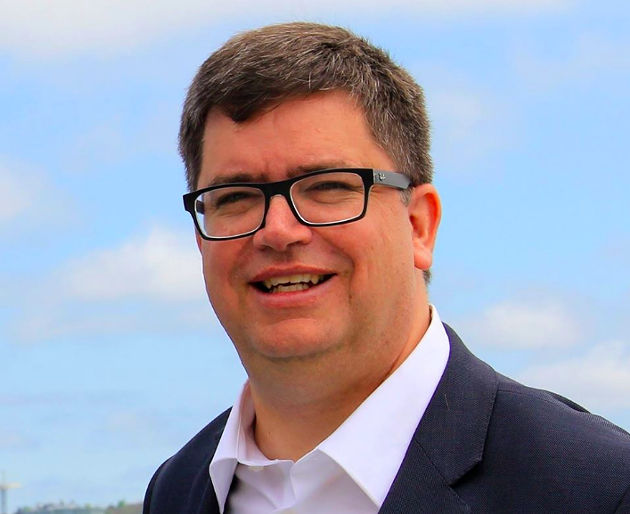 The Coast sent all 53 candidates running in HRM's municipal election the same 15-question survey in order to help their residents and our readers know a little more about who's running for council. Here's what Tim Rissesco from Dartmouth Centre sent back.

———
Why should residents of your district vote for you?

I have the experience working in the community and a passion for Dartmouth that makes me well suited to represent the district on Council. I have led the rejuvenation of Downtown Dartmouth over the last four years as the executive director of the Downtown Dartmouth Business Commission. I have felt a strong desire to serve the community prior to working Downtown. Over the last decade and a half, I have led Natal Day, organized the Dartmouth Christmas Tree Lighting, raised funds for Margaret's House, been a member of the Dartmouth Community Health Board, a member of the Shubenacadie Canal Commission, treasurer of the Dartmouth Book Awards, Beaver leader and president of the Dartmouth Kiwanis Club. I have always worked to make my community stronger. Professionally, I have an MBA from Saint Mary's University and prior to my employment in downtown Dartmouth I spent 14 years in a variety of policy, programming and leadership roles with the Federal Public Service.
What's something you wish people were talking about more this election?

I would like to see more people talking about building neighbourhood capacity. The municipal level of government is the closest to the people and its decisions often have the greatest impact on our lives, yet people often do not feel part of the conversation or able to effect change in their own neighbourhoods. As the councillor, I will support and encourage neighbourhoods to get more involved in matters that effect them.
What's the last thing you Googled?

The last thing that I Googled was the Halifax Mooseheads season opener.
What's the most accurate criticism someone's made about you?

It has been a fair criticism that I do not exercise enough, but I am making up for it this summer with the walking while canvassing.
What was the first concert you ever went to?

Tom Cochrane in the Green Room in the Dalhousie University Student Union Building in the early 1990s.
What was the last movie you didn't finish?

Finding Dory.
What pisses you off?

Speeding on side streets. How we handle traffic with respect to neighbourhoods, cyclists and pedestrians is going to be a pressing issue for the next council.
What's changed the most in your district since 2012?

The rejuvenation of Downtown Dartmouth. It began prior to 2012 with TIBS, Strange Adventures and the Bike Peddlar, but it has taken on new life over the past four years with dozens of new shops, restaurants and the opening of the buildings at King's Wharf. I have been proud to have been part of it as the executive director of the Downtown Dartmouth Business Commission—fostering events to bring people downtown like Switch, outdoor movies, concerts in the park and store promotions.
What's a specific moment in politics or your professional life that you really regret?

I do not spend a lot of time thinking about regrets. Early in my career, I had opportunities to go to Ottawa and Washington but did not go because we were starting our family and building ties in Dartmouth. They are more of paths not taken as opposed to regrets.
What's the last thing that made you really laugh?

The Lions Roast of Gloria McCluskey provided a few good laughs. The public face of councillor McCluskey is well known, but the personal side is not. The roasts by her sons and her sisters were both touching and really funny.
What's your go-to meal when cooking?

BBQ hamburgers.
What worries you the most about the Halifax Regional Municipality and the issues it's facing?

Housing is a concern. The Halifax Regional Municipality needs to address affordability for new home buyers, people who own their own homes on a fixed income and low- and moderate-income earners. We need to examine the costs for first-time home buyers to purchase a home in HRM, the property tax assistance program for low-income earners and ensure that there are residential units in new developments for low- and moderate-income earners both for families and individuals. We need to build and continue to grow our communities for all demographics and income levels.
How would you describe your opponents in this race?

Numerous.
What's something you don't know, but want to learn?

I would like to learn how to drive a motorcycle.
What do you promise NOT to do if elected?

If elected, I promise not to forget who elected me. I will answer my own telephone, respond to my own emails and be present in the District. I will listen to the citizens of Dartmouth Centre and be accountable to them.