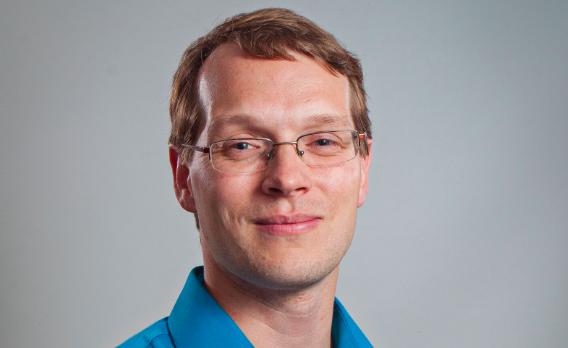 The Coast sent all 53 candidates running in HRM's municipal election the same 15-question survey in order to help their residents and our readers know a little more about who's running for council. Here's what Sam Austin from Dartmouth Centre sent back.

———
Why should residents of your district vote for you?

What sets me apart is my experience in urban planning, my passion and energy, and my dedication. I have always been fascinated by cities. It's what led me to urban planning. We face big issues in terms of development, transportation, the environment, affordable housing and much more. I will bring knowledge, expertise and an open-mind to council. For me, running for council is following a passion. I already have a great job in my field and after I finished second to Gloria in the 2012 election, I had opportunities to run provincially. I have chosen to try again for Dartmouth's council seat because it's municipal issues that resonate with me. City Hall is where my heart is and it's where I can do the most good.
What's something you wish people were talking about more this election?

We have a lot of major plans out there that the next council will be making decisions on including the Centre Plan, the Community Facilities Master Plan, the Integrated Mobility Plan and the final version of Moving Forward Together. These four plans will shape how our neighbourhoods look and function for many years to come.
What's the last thing you Googled?

"Europa." I love science news and wanted to find out what NASA was revealing in their big press conference about our solar system's most fascinating moon.
What's the most accurate criticism someone's made about you?

I spend too much time on everything I do (including this quiz). There is a time for "good" rather than "perfect."
What was the first concert you ever went to?
Great Big Sea at Citadel Hill.
What was the last movie you didn't finish?

Tinker, Tailor, Solder, Spy

What pisses you off?

Not being able to find my keys when I'm trying to get out the door.
What's changed the most in your district since 2012?

The revitalization of downtown Dartmouth has really taken hold. Lots of new shops and restaurants and four completed buildings at King's Wharf. Downtown is a very different and it's going to continue changing in the years ahead. Dartmouth is also seeing some intense neighbourhood change as baby boomers downsize and a new generation of young families moves in.
What's a specific moment in politics or your professional life that you really regret?

I try to make a point of living life without regrets. I'm not always successful. I have had projects at work that haven't panned out because of decisions made further up the chain and that's always disappointing.
What's the last thing that made you really laugh?

My kids make me laugh almost every day, especially my 1.5-year-old, who is just discovering the world. It's a joy to see things through their eyes.
What's your go-to meal when cooking?

Pizza from scratch. I make it every Friday.
What worries you the most about the Halifax Regional Municipality and the issues it's facing?

I worry about how we're going to handle development and whether we'll truly commit to more sustainable transportation. My biggest immediate concern though is that we'll miss out on the opportunity to daylight the Sawmill River. The project is happening because it's the lowest cost for Halifax Water. If we want the end result to be something beautiful that adds to our community though, if we want it to be a great public space, HRM's parks and planning department need to get more directly involved.
How would you describe your opponents in this race?

Brave. It takes guts to stand for office.
What's something you don't know, but want to learn?

I often wish I was more adept at household maintenance. My folks fixed and built everything themselves, but it's not a skill-set that I have inherited.
What do you promise NOT to do if elected?

Not to get so overwhelmed by the day-to-day demands of a very challenging role that I lose sight of the big picture. Most councillors do the day-to-day constituency work fairly well and most get out to represent their community at events. The quality that I think separates the really great councillors from the rest is on the policy-making side. I promise to stay true to why I'm in this and to work for change that makes our community a better place.