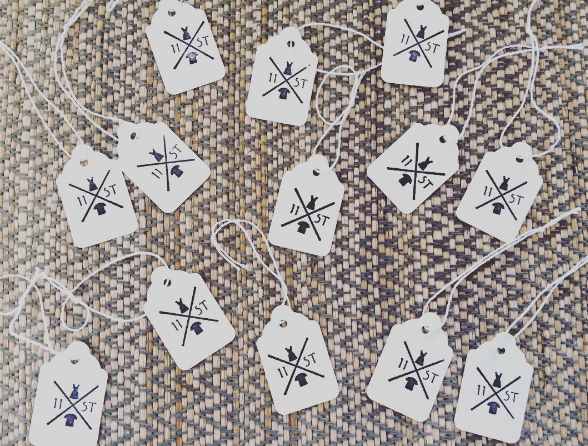 Erica Cormier is inspired. The north end resident and entrepreneur is opening her first venture into small business—11 Street Boutique (5649 Hennessy Street, on the corner of Isleville)—this weekend in the Hydrostone, and she says she couldn't have done it without her local retail muses.
"I'm really into shopping local, and boutique shopping, and I saw a lot of younger women opening stores," she says. "I started feeling like, I can do this because I'm seeing other women like me do it. Seeing Sweet Pea come so far in the last few years was definitely inspiring."
Her boutique—named for the 10 historic streets of the Hydrostone neighbourhood, from Sebastian to Young, the 11th being Kaye—will sell women's and men's clothing and accessories from brands like Beck and Boosh, Cake for Breakfast, MACCS and Muttonhead Apparel, carrying limited numbers of each piece, and replenishing regularly, to ensure to give shoppers that few-of-a-kind experience. Located in the ground floor of a brand new building, Cormier hopes that 11 Street will bring something different to the already popular shopping strip. The shop will officially opens this Saturday, July 2, from 10am to 5pm.