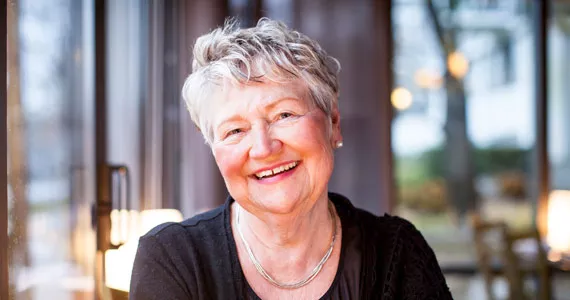 Founder and former chef, Scanway Catering
---
It was back in 1980 when Unni Simensen opened Scanway Catering. "Everybody called me Mr. Simensen," she says, laughing. "There weren't too many women."
Simensen has always been a perfectionist, even when it made things difficult. "I had to get a few things sent from the market in Boston because none of the suppliers carried it here," she says. "You couldn't get fresh dill, fresh herbs."
After more than 30 years setting the pace for baking in Halifax, Simensen doesn't waste time patting herself on the back. "I don't think too much about it," she says. "But I did set some high standards for cakes and pastry. All of our things were always made with the best ingredients with no short cuts." Including, of course, her Florentines, which, though she's now retired, hopes to never see change.
"Oh my goodness," she says. "They better not change those. I worked hard on that to get that exactly right."