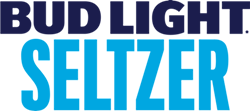 Let this summer be the year of exploring and trying new things – and that includes testing out new go-to beverages for the season. Whether you're ready to venture out of your comfort zone or prefer something more familiar, Bud Light Seltzer is a refreshing people pleaser that'll make this summer one for the books.
You may have heard about this sparkling hard seltzer launching in the U.S., but have no more FOMO Canadian friends, the fan-favourite has branched out and is now available across Canada, including Nova Scotia. With flavours like Black Cherry, Lemon Lime, Mango or Strawberry, you'll want to make Bud Light Seltzer a staple at the cottage, patio or in your backyard.
Whether you're typically a beer drinker or you're more of a Seltzer enthusiast, Bud Light Seltzers are a fan-favourite among many. Each 355ml can is 80 calories and 1g of sugar. Bud Light Seltzer is made with natural flavour and full fruit taste – which is perfect for the summer season.
You can grab a mix flavour 12-pack or a single flavour 6-pack at the NSLC. Don't forget to share your new find with your friends! Once you've tried Bud Light Seltzer, you'll understand – it's the perfect addition to your summer gatherings. Check out @budlightliving and @blseltzy to stay up to date on all things #SeltzySZN.
This content has been developed and paid for by Bud Light Seltzer, without involvement from The Coast's editorial department.