Trending
Annie-Marie Bungay-Larose's fine balance
The Halifax bartender finds harmony in flavours, competition and creativity as she makes her mark as one of the city's best.
October 24, 2019
Bliss Bowls blends beautiful nourishment
From the beach to the farmers' market, hefty, highly decorated smoothie bowls helped Erin Lecky follow her bliss.
October 17, 2019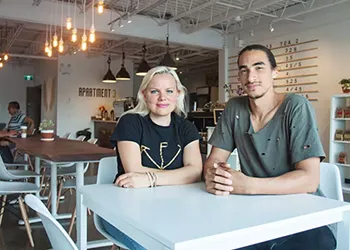 Where I Work: Apartment 3 Espresso Bar
Alex and Heather Stephen's third-wave coffee shop in Lower Sackville is a community hub.
August 02, 2018