Trending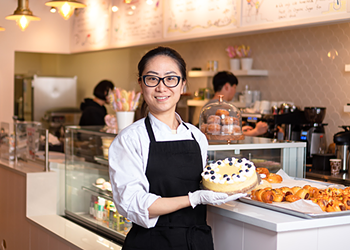 Where I Work: Creamy Rainbow Bakery and Cafe
Why Helen Zhao is on cloud nine making sweets influenced by both Asian and French baking.
May 16, 2019
Tako Loko takes the north end by storm
Life is but a dream for Vicky Ruiz, who opened her Mexican restaurant to a surge of hungry Haligonians.
March 28, 2019
Fortune favours the bold at Cafe Good Luck
Combining creativity with practicality to give Dartmouth a sincere throwback diner experience.
December 06, 2018