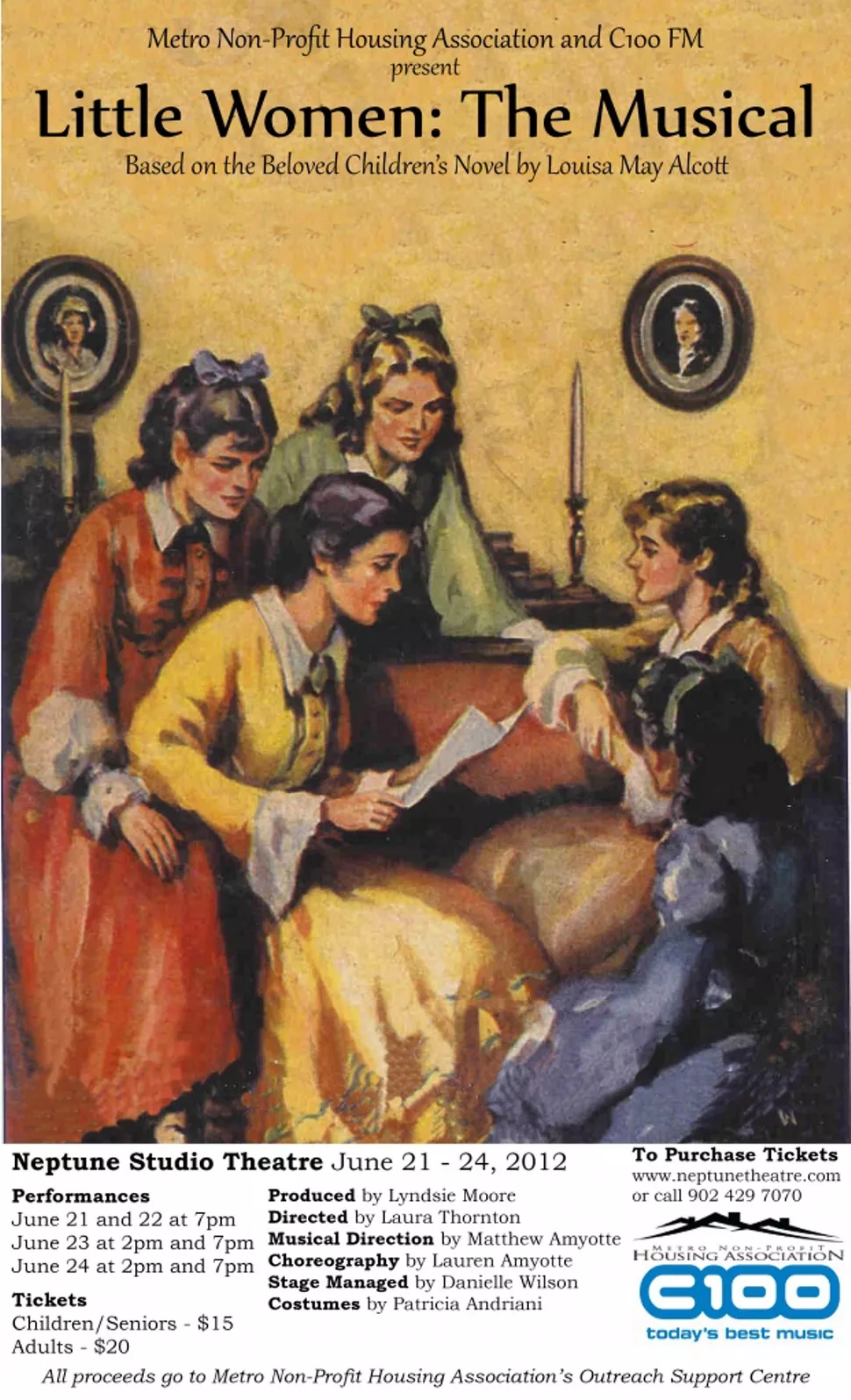 It seems fitting that Little Women, a story fueled by loving relationships and plucky, can-do attitudes, is being used to raise funds for as worthy a charity as the Metro Non-Profit Housing Association.
The Broadway Musical version is a little disjointed in its retelling of Louisa May Alcott's tale of a tight-knit family living through the American Civil War, but it hits all the high points I remember from the story. Tia Andria nails the pivotal role as the strong-willed Jo, and she is supported by a uber-talented young cast. The choreography is polished and the singing (for the most part) very professional.
The Second Act drags, mostly due to its heavier subject matter and too-frequent songs, but ends on a happy note that stresses the value of friends and family.

June 21 to 24 at 7pm at The Neptune Studio Theatre.Tickets are $15 for children/seniors and $20 for adults and are available online at www.neptunetheatre.com or at 902 429 7070