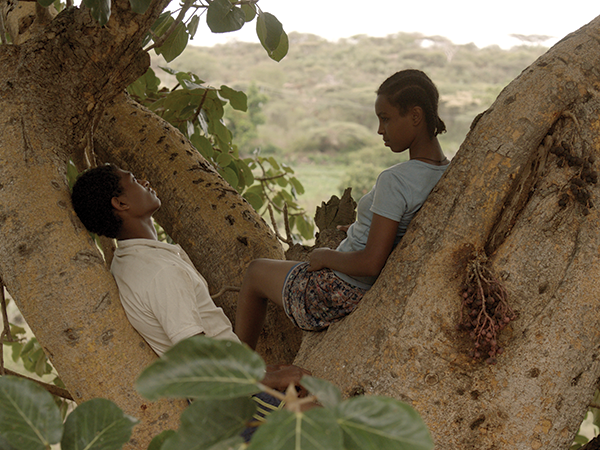 Working Women (2018)
Hebrew w/English subtitles
Nov 21, 7pm, Cineplex Park Lane
---
In her first feature-length fiction film
Invisible
(2011), director Michal Aviad explored the longterm effects of stranger rape. In her most recent film, the feminist filmmaker tackles the immediate consequences of a kind of sexual violence that is less definite and more diffused.
Working Women
(2018) is the story of Orna (Liron Ben-Shlush), a young wife and mother who starts a new career at a real estate firm in Jerusalem. Orna becomes a successful sales agent and the main earner in her family, but as she tries to juggle home and office, business deals and feverish children, her boss's sexual advances escalate—and her husband's jealousy mounts. This film was only halfway through production when the #MeToo movement erupted. With this drama, Aviad makes an important contribution to the conversation—she captures the tension, trauma and suffering behind the hashtags.
My Polish Honeymoon (2018)
French w/English subtitles
Nov 23, 7:30pm,
Canadian Museum of Immigration at Pier 21
---
Anna (Judith Chemla) and Adam (Arthur Igual) are Parisian newlyweds who have been invited to attend a ceremony in memory of the Jews who were murdered during WWII in the small Polish town where Adam's Jewish grandfather was born. They accept the opportunity and embark on an unconventional honeymoon: Anna excitedly pursues their family's traumatic past while Adam reluctantly accompanies her.
My Polish Honeymoon
is a film about family history and one woman's search for answers. It's part drama and comedy. The comedy is subtle, but it's there in the details, the cultural differences and the interpersonal conflict. The way the film juxtaposes the honeymooners' petty squabbles with the horrors of the Holocaust makes their marital discord all the more absurd and tres amusant.
Fig Tree (2018)
Amharic w/ English subtitles
Nov 24, 1pm, Cineplex Cinemas Park Lane
---
Sixteen-year-old Mina (Betalehem Asmamawe) lives on the outskirts of Addis Ababa, the capital city of Ethiopia. She spends her days doing chores, going to school and lazing under a tree with her boyfriend Eli (Yohanes Muse). In some respects, her life is simple and idyllic. But it's 1989, and the ongoing civil war is a constant threat to everything she knows and everyone she loves. Her mother is planning to move her and the rest of their Jewish family to the relative safety of Israel. But Eli, the son of a Christian woman, won't be joining them. Worse still, the military junta is kidnapping teenage boys—and Eli is at risk of being picked up and forced to fight. Fig Tree is a semi-autobiographical drama about the intersections of adolescence, love and war from first-time director Alamork Davidian.